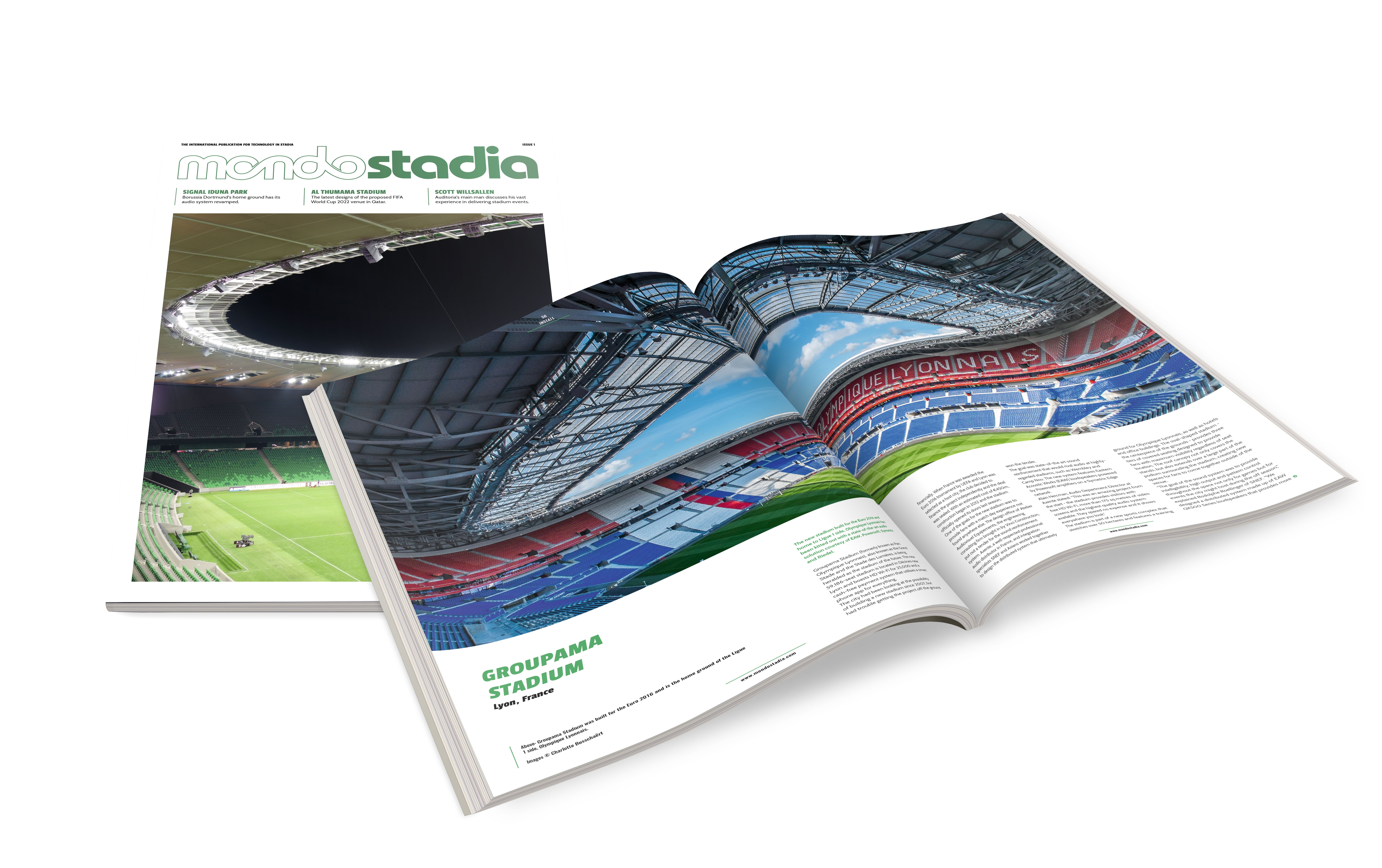 The mondo*dr team are launching an exciting, new publication – mondo*stadia. With a focus on technology installations, mondo*stadia will be dedicated to covering stadiums, arenas and sporting venues that host a range of sports, from football and athletics, right through to baseball and tennis. If it comes under the sporting umbrella, we'll be happy to cover your project.
We'll be distributing the publication to a specialist database, which is tailored specifically to the sporting market, as well as our regular mondo*dr database. We'll also be aiming to create partnerships with sporting associations to further the audience reach.
The coverage in mondo*stadia will see us take a look at the stadiums, arenas and venues in much more depth – offering insight into the latest technological trends used within the sporting world.
We'll also be including product highlights for technology suited to a sporting environment and interviews with key figures who specify and install technology in sporting venues across the world.