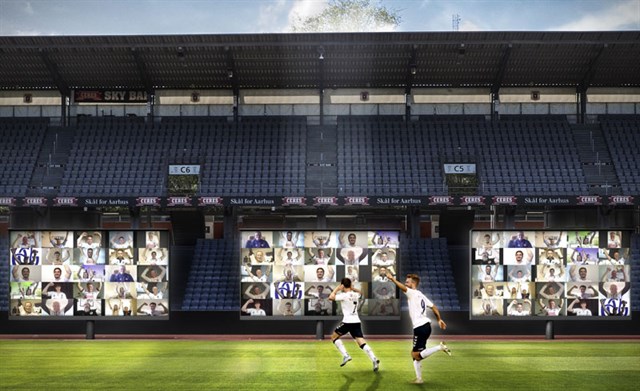 Due to the COVID-19 pandemic, when football returns, it's set to be behind closed doors only, with no fans allowed to attend for the foreseeable. The same, of course, applies in Denmark, with the league set to return in late May. However, in AGF Aarhus, have come up with a plan to include its fans, despite the lockdown.
AGF will play its first game since the game's suspension against local rivals Randers FC – and the club is celebrating this reopening with a premiere of a new digital football experience to bring fans and the community together.
The new digital initiative, which requires no less than 23 men to execute during the match, is being run in collaboration with the international digital video platform, Zoom. The plan is to offer a virtual stadium with free tickets – as the match starts, all those with tickets will gather in the virtual grandstand section. There are 22 different sections to choose from, much like a regular stadium. There is room for home and away fans, as well as neutrals.
The forward-thinking digital initiative will see several screens set up in the middle of Ceres Park, AGF's home ground. These screens will show the fans watching the game safely from their homes, allowing the players to see their supporters.
"It will be the first tournament match in a long time. We are celebrating that with a historic digital initiative, and we are proud to be the first club in the world to use it. Now, it seems that we have to do without spectators for a while, so maybe we can inspire a similar initiative at other clubs that can also benefit from it in the coming time," said Jacob Nielsen, CEO of AGF.