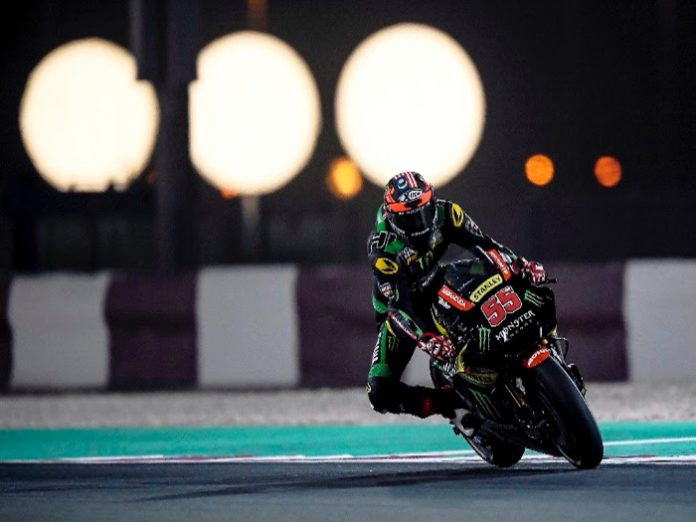 Located in the heart of the desert outside the capital of Doha, Losail International Circuit is among the best motor racing circuits in the Middle East. This world-class venue hosts the Grand Prix of Qatar every year, one of the flagship events of the MotoGP season.
In 2008, the race became the first one to take place by night, at a more advantageous time for television broadcasts but also in order to benefit from milder temperatures.
Thanks to a permanent and ground-breaking lighting system, riders can ride on the 5.4 km track as if they were in daylight. Since 2016, the Losail Circuit Sports Club team relies on Airstar, the French manufacturer and world leader of lighting balloons, to light up the paddocks where teams prepare and adjust their motorcycles.
The Airstar balloons have also provided lighting for the Public Area, where additional entertainment and attractions are offered to visitors, such as camel riding, falconry, or traditional Arabic coffee making. In 2018, the Losail International Circuit also had the honour of receiving the Emir of Qatar Sheikh Tamim Bin Hamad Al Thani, who was attending the event for the first time.
"The Grand Prix of Qatar is the only MotoGP race that is held under floodlights. However, the lighting has to be perfect to ensure the safety of the riders, as if they were riding in the day time. In addition, we wanted to give a nice and pleasant atmosphere to the place, and that is exactly what Airstar balloons offer", commented Juan Baquero, CEO of the Losail Circuit Sports Club. "We know and work with Airstar for three years now, they are part of our MotoGP event."
For this first race of the 2018 MotoGP season, the Airstar Middle-East team has deployed 50 Pixocom balloons. Measuring three meters in diameter and with a power of 9kW, the Pixocom – like all Airstar Balloons – provided a glare-free, efficient and aesthetic light to the 32,000 spectators. This glare-free aspect is particularly appreciated by riders who are not disturbed during their race.
Despite restrictions around the transportation of goods due to the location of the event, the Airstar and Losail teams both worked tirelessly, completing the installation in just four days. "We worked day and night" remembers Hicham Lalmi, Managing Director of Airstar Middle East. "But thanks to the professionalism of the circuit team, we were able to work in very good conditions to deliver the project on time. It has been a pleasure and an honour to work with them again."
"With Airstar's lighting balloons in place, spectators, just like the riders, were able to fully enjoy and immerse themselves in the race. The Airstar team was ready and willing to help us throughout the event and we look forward to continuing the collaboration in the years to come," concluded Juan Baquero.