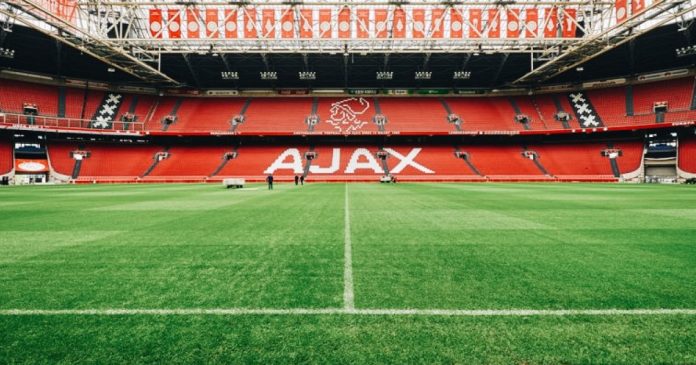 AFC Ajax has appointed cloud-based ticketing solution SecuTix and its sister brand TIXnGO, the secure mobile ticket wallet, as the club's new ticketing technology partners. As part of the agreement, Ajax will also become a development partner of the SecuTix 360° SaaS ticketing platform and collaborate on new features specific to the sports sector.
The Dutch professional football club started using TIXnGO this summer, as they welcomed limited numbers of home fans back into the Johan Cruyff Arena in a series of pilot events. This culminated in 10,000 fans at the game on 20th September receiving their tickets using the TIXnGO mobile ticket wallet.
Using secure blockchain technology, TIXnGO creates a unique, encrypted ticket for smartphones that is verified, removes the risk of counterfeit tickets and simplifies the process of transferring or reselling tickets for Ajax fans.
The SecuTix 360° ticketing engagement platform will be phased in from now onwards, starting with the Ajax Women and Youth teams. Tickets for Ajax men's first team will be sold through the new system from early 2021.
SecuTix will help the club improve their fan experience, better understand fans and use ticketing data to have a full stadium consistently. The open SecuTix 360° platform will be integrated with other third-party software providers, giving Ajax the flexibility to work with their preferred solutions for the club and their fans. This includes TIXnGO.
Ajax sponsors and partners will also benefit from the new system with the ability to independently manage and distribute their tickets whilst providing data collection for the club.
Menno Geelen, Commercial Director at AFC Ajax, said: "This overhaul of our ticketing strategy will future proof our ticketing business, with endless possibilities for integrating ticketing and its data with our ambitions for the wider digital experience. We look forward to working with both the TIXnGO and SecuTix teams to serve our fans better and develop the best global ticketing platform in football."
Frédéric Longatte, CEO of SecuTix and TIXnGO, added: "We're excited to be working with one of the world's top football clubs. From the start, it was clear we shared similar values and goals. We're both globally ambitious and want to lead the way in sports innovation. I'm delighted that Ajax has also become our first football club Development Partner. This is a commitment to invest in developing brand new features with us that will improve the fan experience and drive greater engagement with the club. Together, we can deliver real progress and change in sports ticketing."