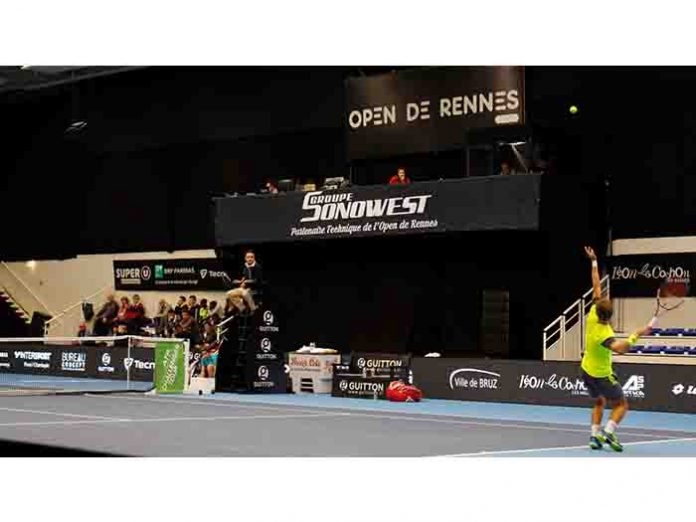 APG Audio has announced its partnership with Sonowest Group.
Located in the West of France (Rennes), Sonowest has acquired a Uniline Compact inventory for the rental market; utilising the small size "line source" system for an indoor sport event.
In January 2018, Sonowest chose the Uniline Compact for the Open de Tennis de Rennes, an international Tennis competition for the West of France, with 2,000 attendees.
The sport's complex is very reverberating, and this type of event requires a high discretion and intelligibility, that's why Sonowest decided to trust in the Uniline Compact for the 2nd year, a system well known for its precision in every situation.