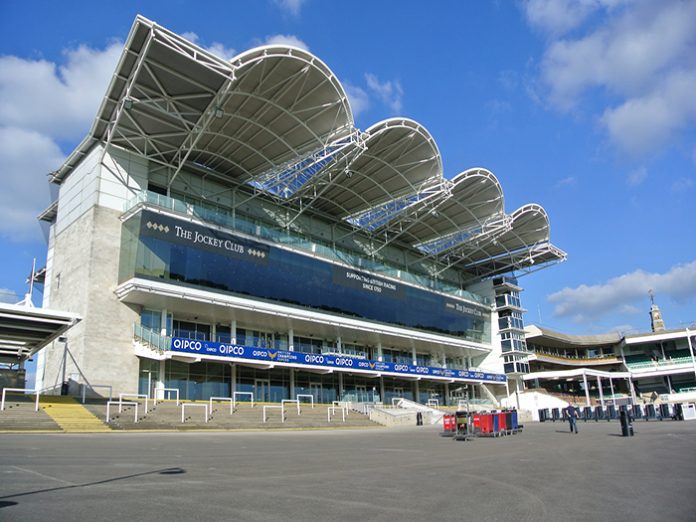 Newmarket Racecourse in Suffolk, England has undergone a major upgrade to its PA, with new systems designed and installed by leading integrator, AudioTek.
Known as the home of horse racing, and with a history spanning three and a half centuries from the time of King Charles II, the prominence of the racecourse is sustained by its unrivalled programme of races and events and its continual modernisation that ensures high standards for visitors.
AudioTek was chosen to do a full survey of the current site and to recommend a new solution to the problems and complaints that the venue had been having. From this it soon became obvious that certain areas on site were having issues, with a combination of aged components failing and the need for an upgrade to a more modern sound from the original speech PA with its limited frequency bandwidth.
AudioTek identified and proposed solutions for the main spectator standing areas, Premier Enclosure, betting ring, and second and fourth-floor balconies, with integration into the existing PA for other areas. Christopher Kmiec, AudioTek's UK Installation Manager designed the new systems using EASE 4.3.
Kmiec explained: "We evaluated a number of different brands with EASE, and Community's R SERIES gave the best acoustic results for the size, weight and budget of the project. The extreme weatherproofing of the loudspeakers as standard was also a big advantage. To its credit, the previous system was installed for a 20-year span, and we are confident we will match that with Community's reputation for long-term reliability."
The main outdoor system comprises six high power Community R2-77Z-EN full-range defined coverage three-way loudspeakers, located under the main canopy at a height of 25 meters. These provide smooth coverage of the main spectator standing areas, Premier Enclosure and betting ring.
"In addition to high intelligibility speech, the new system was specified to provide good quality music and the R2 delivers both," commented Kmiec.  Sixteen R SERIES R.35-3896 loudspeakers were also installed in the venue with the system being run from a QSC Q-SYS system. QSC CXD-Qn amplifiers provide power, monitoring and control of the system, as well as a redundant backup.
"The Community loudspeakers allowed us to model the system in advance, and be confident the results would be achieved in practice. Everyone who has heard the new system cannot believe how loud and clear it sounds" concluded Kmiec.