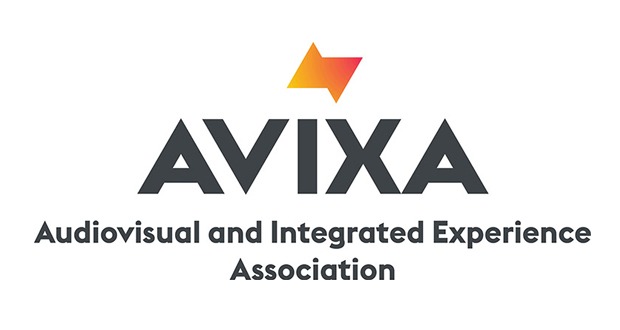 AVIXA, the Audiovisual and Integrated Experience Association, is teaming up with the Association of Luxury Suite Directors (ALSD) and representatives from professional sports teams and venues to explore the innovative ways integrated audiovisual technologies are creating a modern, immersive fan experience while generating better business outcomes for everyone involved in the production of modern sporting and entertainment events.
AVIXA will host four panel discussions and two industry roundtables at the 29th Annual ALSD Conference & Trade Show and Sports Venue Design & Build Forum, June 30-July 3 in Chicago. The four-day event brings together over 1,500 industry team, league, and stadium executives to hear from more than 100 speakers while participating in league meetings, sales training, and networking receptions.
"Anyone who has attended a sporting event in the last 10 years has witnessed firsthand the transformative role played by AV technology in creating fan experiences that are revolutionizing the businesses of sports and entertainment," said Grimes. "Through our expanding collaboration with ALSD, AVIXA, together with forward-looking teams and stadium owners, is showcasing for the industry the cutting-edge AV technologies that are redefining spectator sport as an experience and as a business."
According to AVIXA's Industry Outlook and Trends Analysis (IOTA), sports venues, in order to compete with fans' ever-advancing home entertainment systems, are investing in audiovisual solutions to bring a "wow" factor to the fan experience that can't be found at home. Venues are embracing AV technologies such as 4K videowalls, immersive and interactive displays, high-resolution audio, and more. "It's a strategy that's working," Grimes said. "Venues and events generated $27.7 billion in pro-AV revenue worldwide in 2018, and AVIXA expects revenue to continue growing at a healthy rate over the next five years."
The four AVIXA-hosted panel discussions, moderated by Grimes, will feature industry executives such as Gregg Allen, Chief Sales Officer, Sporting Kansas City; Jeff Berding, President, FC Cincinnati; Ralph Esquibel, Vice President of IT, Los Angeles Dodgers; Joe Januszewski, Chief Revenue Officer, Texas Rangers; Brian Keyes, Vice President of Technology, Cincinnati Reds; Joe LaBue, Vice President of Ticket Sales and Service, Carolina Panthers; and Leslie Lee, Director of Event Strategy and Service, San Francisco Giants.
The roundtables, also moderated by Grimes, will feature Jessica Fickenscher, Senior Vice President of Special Projects, Speedway Motorsports; Tom Moreland, Associate Athletics Director, Purdue University; Mel Raines, Senior Vice President of Facility Operations, Pacers Sports and Entertainment; Raj Saha, General Manager, Arena, Milwaukee Bucks; and Lee Zeidman, President, Staples Center & L.A. Live.
The AVIXA sessions, which will be included within the conference's first-ever "AV Fan Experience" track, will explore important topics such as AV's role in emerging industry trends such as eSports and sports betting; strategies for utilising an entire venue as an entertainment district through the integration of immersive AV experiences; ways to make the "behind the glass" suite and club experience as exciting as the on-field/on-court fan experience; and ways AV technologies allow merchandise outlets to optimise their operational efficiency to drive new and increased sources of revenue.
Learn more about applications of audiovisual technology in stadiums at avixa.org/sportsAV.
For a complete calendar of the industry events that AVIXA takes part in, visit avixa.org/markets/vertical-market-events