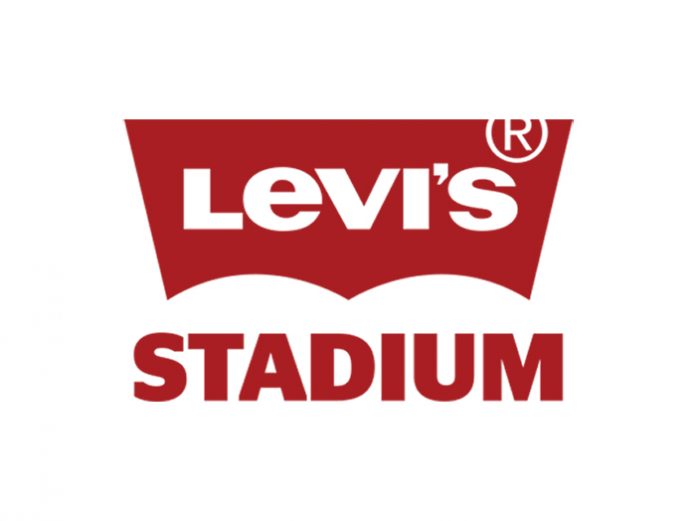 The Bay Area Host Committee participated in the Infrastructure Workshop phase of the host city selection process for the FIFA World Cup 2026 yesterday with a virtual presentation to a delegation of FIFA and US Soccer representatives. This stage of the Candidate Host Community review process focused on a discussion led by representatives of the Levi's Stadium Operations team highlighting the attributes and infrastructure of Levi's Stadium along with the technical aspects related to the hosting of matches for the first 48-team FIFA World Cup in history.
"We appreciate FIFA and US Soccer allowing the Bay Area to present details about the design and infrastructure that make Levi's Stadium an incomparable host for what will be the largest, highest-attended, and most inclusive FIFA World Cup event ever staged," said Patricia Ernstrom, Bay Area Host Committee Executive Director. "As FIFA's Host Community Selection Committee expands its review to our overall hosting concept in the coming months, we look forward to working with our partners throughout the region to share our exciting plans with the passionate soccer fans of Northern California."
The Infrastructure Workshop stage of the Candidate Host Community selection process was announced by FIFA in January 2021 and will be followed by another virtual discussion with each of the 17 United States candidate host communities on overall hosting strategy beginning in April 2021. FIFA has also stated its intent to begin venue visits of candidate host cities in July 2021 in accordance with governmental health and safety guidance. Following the conclusion of those venue visits, FIFA is ultimately targeting late 2021 for announcing its 16 host community selections for the shared hosting duties of the United States, Canada, and Mexico.
FIFA previously recognized the region's qualifications to be a World Cup host community by selecting Stanford Stadium in Palo Alto to host both Men's and Women's World Cup matches. In 1994, the Bay Area hosted six Men's World Cup matches, including a highly attended quarterfinal. Several years later in 1999, a Women's World Cup semifinal was also played in front of a global audience.
Since opening with a soccer match in 2014, Levi's Stadium has become one of the premier outdoor destinations for sports and entertainment in the United States with a capacity to welcome 70,000 fans for soccer. In addition to hosting the five-time Super Bowl Champion San Francisco 49ers, it has staged several internationally renowned soccer events, including the Copa America Centenario, the 2017 CONCACAF Gold Cup Final, and annual installments of the International Champions Cup. On multiple occasions, Levi's Stadium has proven its capability to host world-class sporting events such as Super Bowl 50 and the 2019 College Football Playoff National Championship.
"Few venues can present the unique combination of greater infrastructure, amenities, field of play, and multi-functional space that Levi's Stadium has to offer FIFA and each of its 48 member national teams that we hope to have the opportunity to host in 2026 and the lead-up to the world's most popular event," said Al Guido, Bay Area Host Committee Board President and San Francisco 49ers President. "As we have done with the Super Bowl, the CFP National Championship, and other major events, our host committee will serve as a great partner to FIFA and will bring the region together to stage an incredible event with Levi's Stadium positioned as its centerpiece."
Levi's Stadium has built a reputation for being one of the most technologically advanced and innovative stadiums in the world. The site features a ground-breaking infrastructure of internet access points strategically positioned beneath seats in the lower bowl – one access point for every 100 seats – that pioneered stadium-wide connectivity and ushered in countless fan-centric digital advances to the sports and entertainment industry. In the past year alone, the venue has also enhanced the fan experience by converting to a completely cashless venue and implementing the world's first-ever fully integrated 8K video replay system, producing crystal clear replays on video boards throughout the stadium.
The Bay Area was originally included as a Candidate Host Community for the FIFA World Cup 2026TM when the United Bid of Canada, Mexico, and the United States were selected to host the event after receiving 67 percent of the vote from all 200 FIFA member nations on June 13, 2018. The host community selection process was greatly altered by the ongoing COVID-19 pandemic as FIFA held its initial candidate host city workshops in July 2020.