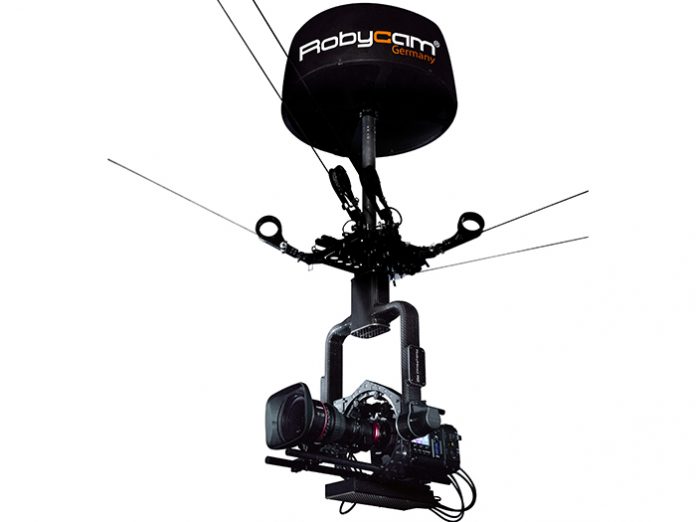 Broadcast Solutions transferred rental and sales of the Robycam cable camera systems to a new company – Robycam Germany. Philip von Senden and Stefan Breder will manage Robycam Germany.
With Philip von Senden appointed managing director and leading the company, a specialist in cable camera systems with more than 25 years of experience in live TV production joins the company. With his most prominent function as managing director at Spidercam, von Senden previously worked in leading positions at Plazamedia, White Balance, TVN and SAT1, among others.
After establishing the new Robycam business unit at Broadcast Solutions, the Robycam System has since been used in many high-profile events throughout various fields, including concerts, Live and TV-shows, as well as sports events ranging from biathlon, handball and ice hockey to UEFA Champions League matches.
Stefan Breder, CEO of the Broadcast Solutions Group, commented: "Rental business and productions with the Robycam system at major national and international events are booming, and with the new company we can even better meet increasing customer requests. To do this, we will add more systems to our rental stock. I am happy to have Philip von Senden with us. He trusts in the system's qualities, has excellent knowledge in the business area, and I am sure, as a team, we will successfully establish Robycam Germany in the market."
Philip added: "I see a tremendous commercial potential for the Robycam system in the market and the focus of the new company is to expand Robycam's market presence significantly. I am very much looking forward to actively contribute to the success of Robycam systems and Robycam Germany, with all my know-how and commitment."
Marc Schroeder, former contact at Broadcast Solutions for rental and sales of Robycam systems, also joins the new company as Senior Operation Manager. He continues to lead the system's distribution and the realisation of productions.
Manufacture, assembly and production support of all Robycam systems within Robycam Germany is in the hands of the new company. All systems have a DGUV certification and therefore comply with all essential national and international safety regulations.