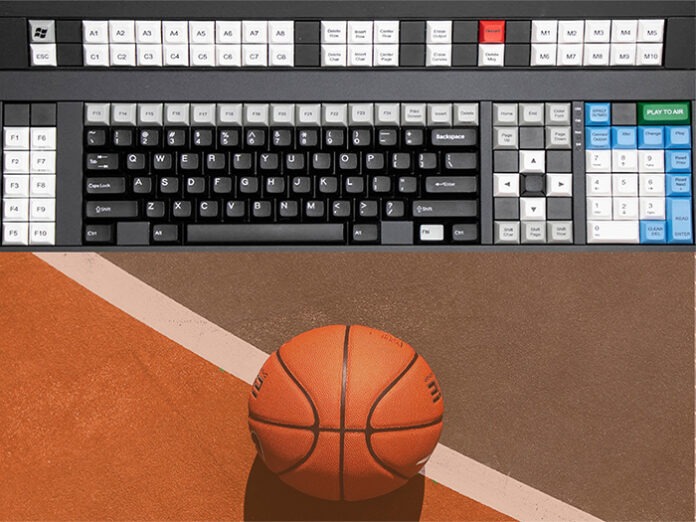 ChyronHego has announced the release of PRIME 3.7, the latest iteration of the company's flagship graphics solution. With PRIME already recognized as a design and data integration powerhouse, a primary focus for this release is fulfilling the highest expectations of operators in a fast-paced live playout environment. ChyronHego has a long legacy of understanding and serving the needs of control room and truck personnel, and PRIME 3.7 continues this tradition.
"We are excited about the integration of PRIME 3.7 with our new Chyron Classic Keyboard," stated Louis Garvin, vice president of product and engineering at ChyronHego. "With this release of PRIME, the global community of operators who are familiar with our LYRIC CG will find that they can now drive PRIME with the same special keys and keyboard shortcuts that are already ingrained in their muscle memory. This is a natural evolution of the product, closely following the release of PRIME 3.6, which featured the ability to run Lyric and PRIME side by side on a single platform."
ChyronHego's PRIME is in use throughout the world. PRIME is resolution- and format-agnostic, capable of outputting high pixel density, and the platform is flexible, supporting multiple use cases: PRIME CG, PRIME Clips, PRIME Video Walls, PRIME Touchscreen, PRIME AR, and PRIME Branding. PRIME integrates easily with any major NRCS, switcher/vision mixer, or automation control system.
PRIME 3.7 Highlights
Fast Live Playout
Because PRIME is now fully integrated with the new Chyron Classic Keyboard, longtime Lyric operators can use the keys that are already familiar to them. Additionally, users now have more options to configure and customize their keyboard shortcuts through the PRIME interface.
File Management Enhancements
Operators can save .psk and .dsk files to keep, recall, or transfer their preferred shortcut key settings for playout and design. They can also save graphics as .tiff, .png, or .jpg for reference or use off the system. PRIME 3.7 users also benefit from new file zipping and file management functionality.
Tabbing and Highlights
Now, operators can easily tab to different areas of the user interface. Configurable highlights allow them to see at a glance the active area of the UI.
Track Recall Per Channel
Operators can see at a glance the next message set to cue to a channel, even as they switch from one channel to another to load, fulfill, and quickly play messages. With focus set to any channel, the number of the next message appears in an information field next to the channel-selection buttons.