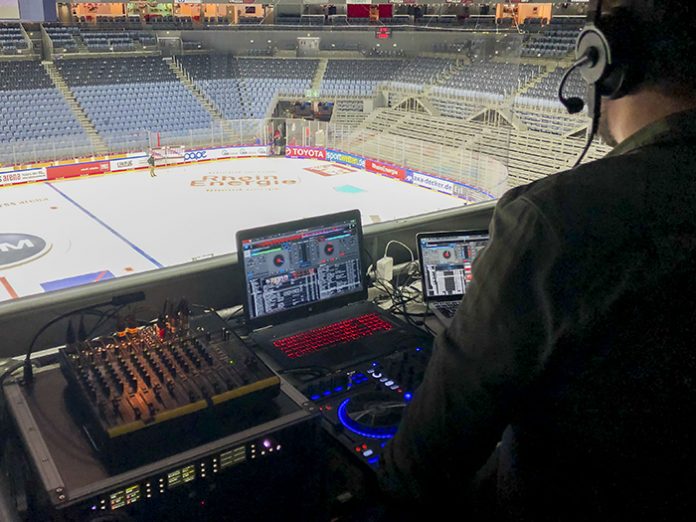 HUST has completed the installation of a new sound system for the Zabok Sports Hall, using a combination of Community and Apart loudspeakers with Biamp control.
The economic centre of Krapina-Zagorje County, Zabok is located in northwest Croatia. The Zabok Sports Hall, the largest in the region, is a three-story venue with a gross floor area of 3,834 square meters. The venue is divided into three sports halls, with dressing rooms and facilities. The main hall has a fixed seating capacity of 550, with retracting stands that increase the capacity to 1,100. A prime focus of the main hall is basketball, while two smaller halls additionally provide shooting and gymnasium areas. The venue also features a café and gallery.
With input via a Yamaha MGX12XU mixer, the system designed by HUST is controlled by a Biamp TesiraFORTÉ AVB AI digital audio server with an interactive interface. A username and password system allows for staff to be assigned levels of control, which provides for the requirements of zoning in daily use and for the music and live events that are also held in the venue.
Throughout the venue, HUST used a combination of Apart CM6E ceiling mount and OVO5TW and OVO8TW wall-mount loudspeakers to provide high-quality public address and background music. "The most difficult but critical area was the main hall," said Tomislav Stubičan of HUST. "We needed relatively high sound levels and very high intelligibility in this large, reverberant space, so the natural choice was Community's R SERIES. The R.35-3896 8-inch ultra-compact horn-loaded triaxial three-way loudspeaker provided the best solution for this application. With superior speech intelligibility and music quality, its outstanding pattern control enabled us to direct the sound to the audience and avoid reflective surfaces. We chose a distributed system to optimize direct sound and provide seamless coverage."
Tomislav concluded: "The Zabok Sports Hall is a prominent venue, both locally and nationally. It was therefore important that the sound system met the highest standards and I'm pleased that our design with high-quality products has delivered a sound system that fully meets the needs of the venue."