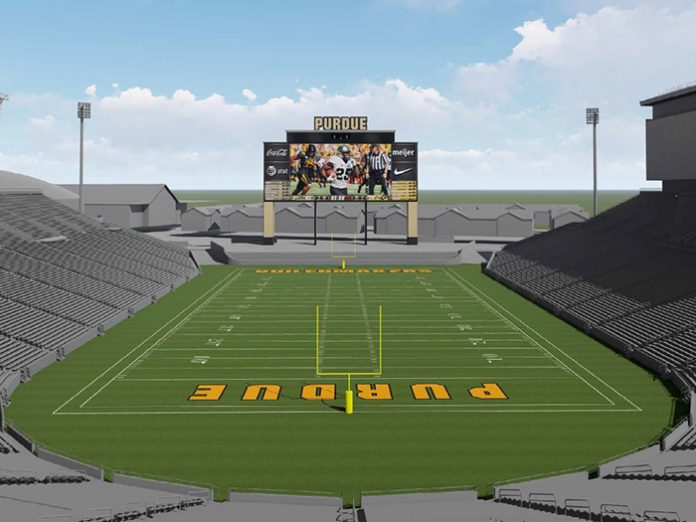 When Purdue Boilermakers fans return to Ross-Ade Stadium in 2020, they'll be greeted by a new end zone video display designed, manufactured and installed by Daktronics (NASDAQ-DAKT) of Brookings, South Dakota. Installation of the new display on campus in West Lafayette, Indiana, will be one of the first HDR-capable displays in college football and four times larger than the current display.
"We believe our fans will find the live in-stadium experience at Ross-Ade is enhanced by the addition of this prominent, state-of-the-art video board," said Mike Bobinski, Purdue Vice President and Director of Intercollegiate Athletics. "The unique combination of the board's size, clarity of image and proximity to the field and seating bowl will be second to none in college football."
The new LED video display in the south end zone will measure nearly 57ft high by 150ft wide and will feature 10mm line spacing. The total of 7.6 million pixels and HDR capability will bring sharp, pristine imagery and colour to Boilermakers fans at every event at the stadium.
"Purdue fans will receive one of the best in-game experiences in all of college football with their new LED video display system," said Trent Poelker, Daktronics Sales Representative. "Our history with Purdue is deep and we're honoured to be selected to provide this solution for the university and their athletics department. Our team of Daktronics 2,500 employees is proud to be able to support this project."
The display is capable of variable content zoning allowing it to show one large image or multiple zoned images. It can show live video, instant replays, game-day statistics, graphics, animations and sponsorship messages.