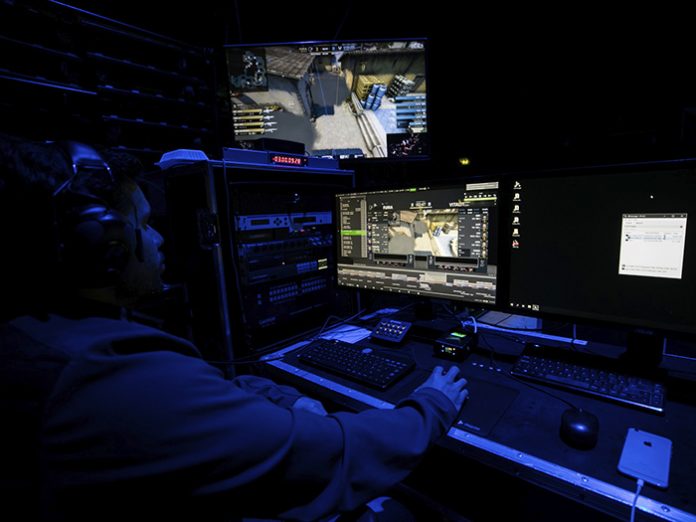 Esports Championship Series (ECS) Season 7, the latest iteration of the world's most-watched CS:GO (Counter-Strike: Global Offensive) tournament, took place earlier this year, culminating in a four-day final in June at The SSE Arena, Wembley, London. The 16 groups that started the event were gradually reduced to four teams, which then battled through a knock-out competition to determine the season's champions.
The tournament was run by FACEIT, the world's leading competitive gaming platform for online multiplayer PvP gamers, which boasts more than eight million users and 12 million online gaming sessions each month.
disguise rental and studio partner, Bluman Associates, were commissioned by FACEIT to provide a 4K video display solution and management for the event. Bluman Associates have a disguise rental fleet including gx 1, gx 2 and solo servers – as well as the newest addition to their fleet, the gx 2c, which was used to power the ECS Season 7 tournament.
"We were keen to have the gx 2c servers on the project as it was the first opportunity we had to use them," said Simon Hudson, Project Manager, Bluman Associates. "They performed very well, and we didn't even get the chance to push them to their full capability on this occasion."
The gx 2c servers feature two HDMI 2.0 VFC cards. Two 4K@60 feeds were required for the production, simplifying the video signal pipeline. The gaming aspect of the project relied heavily on HTML5, and disguise's Web module enabled the FACEIT Dev team to send five live2k HTML5 Rasta over a pre-rendered wireframe, programmed with data such as pod sizes and video screen layout. This allowed team logos, scores, statistics and maps of different scenes to be routed to the relevant pod, enabling the audience to keep up to date with competition information in real-time.
The project also included live camera feeds from broadcast, including player cams and IMAG relays which were sent over 3G HD-SDI. Live gameplay events were sent via OSC to disguise, triggering a MultiTransport event; for example, in-game bombs exploding on-screen, illuminating the audience in digitised flames.
"disguise has been a key tool in our event workflow for the last few years as we have been growing the ECS brand. The designer software and web modules have really enabled us to level up our visualisation of the stage and screens ahead of every event, whilst enabling us to produce bespoke animated versions of our custom live game state systems without the need for relying on a video based solution and reducing the limitations placed on us by using traditional video solutions," said Andrew Lane, Director of Broadcast, FACEIT. "We are looking forward to exploring where we can take the new gx 2c series in the future to elevate our event experiences."
Sensel Studio, the designer of pioneering workflows for live productions, provided Bluman Associates with pre-programming and operational services.
"When operating within the 3D environment, disguise media servers are superior in terms of functionality, workflow and creative capability. We are avid users of real-time generative content and do most of our creative design in Notch. disguise servers provide us with the power and support we need to produce these projects to the best of our ability," added Simon.