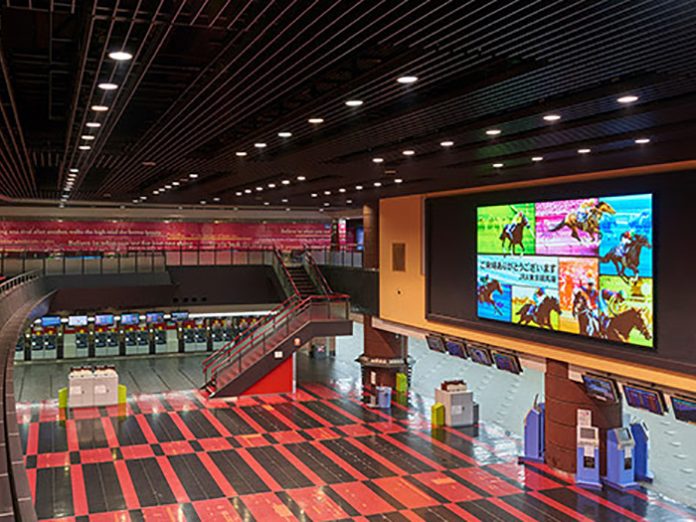 The Japan Racing Association (JRA) wanted to replace the existing display system in the main concourse of the racecourse to overcome the problems of low definition and insufficient brightness. The relatively dim lighting required in the concourse was undesirable for a premier venue, so they opted for dnp Supernova screen technology, supplied by KIC Corporation, Tokyo, Japan and matched with high-spec projectors.
JRA had already settled on a pair of high-spec Panasonic projectors when they contacted installer KIC Corporation for advice on a suitable screen. They needed high contrast, brightness and definition to deliver images that would satisfy demanding bettors and spectators.
KIC recommended a dnp Supernova Screen because of its ability to offer high contrast even at extreme viewing angles – qualities that have put the screen among the few to have earned ISF certification.
"They also enable you to use multiple projectors to create bigger high-resolution images without risking visible overlap," KIC said. "Furthermore, the screen is physically easy to manage, which helped us when we built in additional protection against the effects of possible earthquakes."
The projectors and screen are well matched for performance and quality. The system displays live horseracing, results, odds and payout information with the clarity and brightness that racegoers demand. JRA comented: "The new projection system provides high-contrast, high-definition images that clearly show the number information for a fast-running horse, even under brighter lighting conditions."