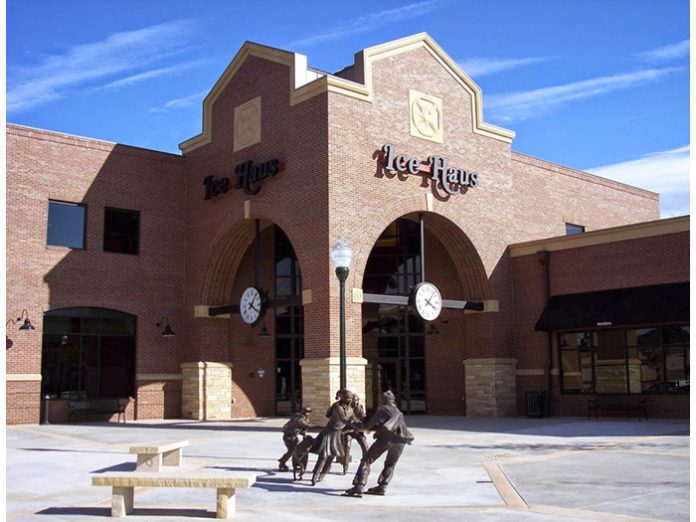 With over 100,000 residents, Greeley is part of an urban corridor that populates the front range of the Rocky Mountains in Colorado. The Greeley Ice Haus is a city-owned, indoor, all-season, skating rink used for open skating, skating lessons, figure skating events, youth & adult hockey clubs, the University of Northern Colorado hockey team, and – in the words of senior AV and theater technology consultant at K2, Kevin Hodgson – "any ice-based event!" Hodgson, on behalf of K2, a Boulder-based AV consulting firm, led the design and worked with with the Denver office of Ford AV on the installation of a new sound reinforcement system at the Greeley Ice Haus. Citing their unmatched low-frequency pattern control and honest bass response, Hodgson specified Danley Sound Labs loudspeakers and subwoofers for the upgrade.
"The Greeley Ice Haus seats about 1,000 people on one side of the rink, and the University of Northern Colorado team's fans can fill it up," Hodgson said. "The previous sound system was well over a decade old and had become increasingly unreliable after the building took a lightning strike and after years of aggressive volumes for a variety of events. Multiple loudspeakers weren't even working, and those that were weren't working well."
He continued: "The city wanted a system that sounded clear for intelligible speech and punchy for music playback at UNC hockey games and figure skating events. Given the room's long reverberation – it's mostly concrete and metal with very little acoustic treatment – my goal was to keep loudspeaker energy on the stands with as little as possible spilt elsewhere. Danley's point-source boxes have high-impact, high-fidelity sound and unmatched low-frequency pattern control. Given their performance, Danley boxes are also affordable. Achieving the same results with any other manufacturer – if it were even possible – would cost way, way more."
Six evenly-spaced Danley SH69 loudspeakers cover the stands from above the edge of the ice, with the lower edge of their patterns just nipping the hockey glass so that people in the front row are still covered. A pair of Danley DBH218 subwoofers fill in the low-end content with honest bass, but Hodgson was careful to give the users control over how much low end is actually delivered. The subwoofer feed comes off an aux send on a new Yamaha TF1 digital console; when the stands are filled, and the event is rocking, more subwoofers sound great, but when the stands are empty, fewer subwoofers sound better. A handful of Danley Nano and GO2-8CX loudspeakers provide fill and over-ice coverage. New Shure wireless microphones, QSC CXD-series amplifiers, and a Q-SYS Core 110 processor round out the system.
"The Danley products sound great right out of the box, which made tuning and commissioning the Greeley Ice Haus easy," Hodgson said. "The system is much more robust than the system they had before and we're comfortable handing it over to the non-technical staff as well as the experienced AV professionals from UNC. They can push it way further than anyone would feel comfortable with and still be far from damaging anything."