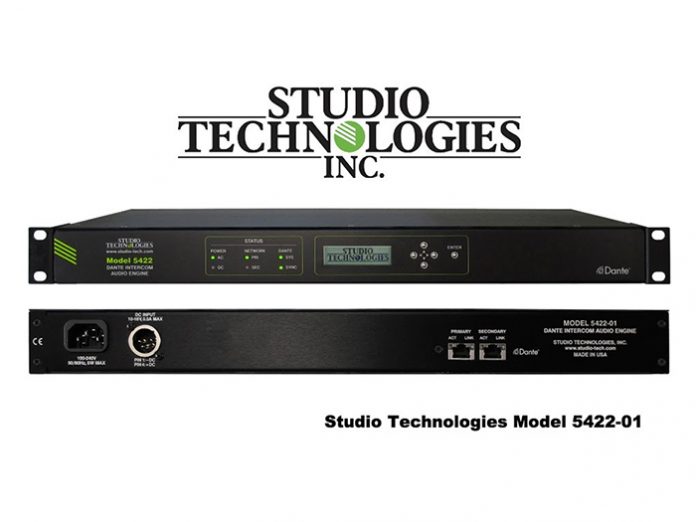 Pro audio supplier, HHB Communications have supplied a Studio Technologies 5422-01 Dante Audio Engine to NEP Visions to assist in streamlining and mixing on a Dante network at numerous events, including the 2018 Winter Olympics.
The Olympic Winter Games in PyeongChang, South Korea took place between the 9th – 25th February 2018. NEP Visions Head of Sound, Paul Fournier consulted with HHB Manager of Broadcast and SI Sales, Nikki Pascoe to find a solution that would allow him to streamline and mix return audio. When asked why the 5422 appealed so much to NEP and their projects he stated 'It's the ability to mix sources in the same domain, all within a 1U unit. We can now do things that we simply could not achieve before.'
The AES67 supported 1U Studio Technologies 5422 is available with 32 or 64 channel options and allows users to create party-line (PL) intercom circuits that function with other Dante compatible products whilst also allowing users to mix sources within an IP audio network. Like all other Studio Technologies products, the Dante range delivers high-performance, cost-effective, and flexible solutions for fixed and mobile broadcast, post, theatres and more.
With the uptake of AoIP related technology in the pro audio realm increasing, Paul commented 'No doubt we will find other uses for the units including many communications scenarios going forward in an IP world. Over the next few years in the OB world, audio will migrate more into the IP domain.'
All valid Studio Technologies AoIP products are now fully compatible with Dante Domain Manager.
www.hhb.co.uk