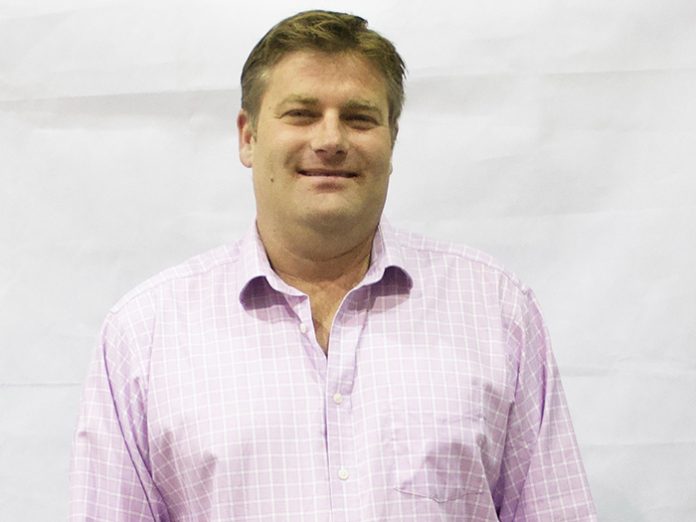 infiLED EM, has announced the immediate appointment of Ed De Lucy as General Manager – Sports Division. Joining from Techfront UK, Ed brings a wealth of industry knowledge and long-established customer relations, forged over 10 years in the LED industry.
With a background in project management, financial accounting and LED project management roles; Ed began working in the LED industry after retiring from his career in professional cricket. Specialising in sports LED solutions, and his niche for cricket, Ed has delivered and managed perimeter screen projects at Finland Cricket, Kent CCC, Sussex CCC, Gloucester CCC, Essex CCC, Somerset CCC, and the successful perimeter pilot screen at Lords in 2012.
Ed has also been instrumental in specifying LED solutions for multiple sports and events in both the UK and Europe, including Hickstead Derby, Olympia and Longines, Royal International Horse show, Tour of Britain cycling, Cannes Film Festival, Torbay and Farnborough Air Shows, Perimeter at Premiership Rugby, international rugby at Murrayfield, Aviva, Principality, Twickenham and UEFA Champions League.
Ed's new role as General Manager at infiLED will focus on launching a new arm of the business. Due to be announced in Q4, infiLED plan to revolutionize LED solutions for the sports industry.
"Ed's unique experience and passion for sports, combined with the technical knowledge and market understanding, makes him an ideal asset for our team at infiLED," commented Ben DaCosta, co-founder and Managing Director of infiLED EM. "Ed will be a crucial part of our expansion and growth and will contribute to building on our reputation as a leading provider of LED solutions."
Ed added, "I'm thrilled to be joining infiLED at a crucial chapter of the brands on-going expansion and to be a part of the exceptionally driven team."
www.infiledeminternational.com