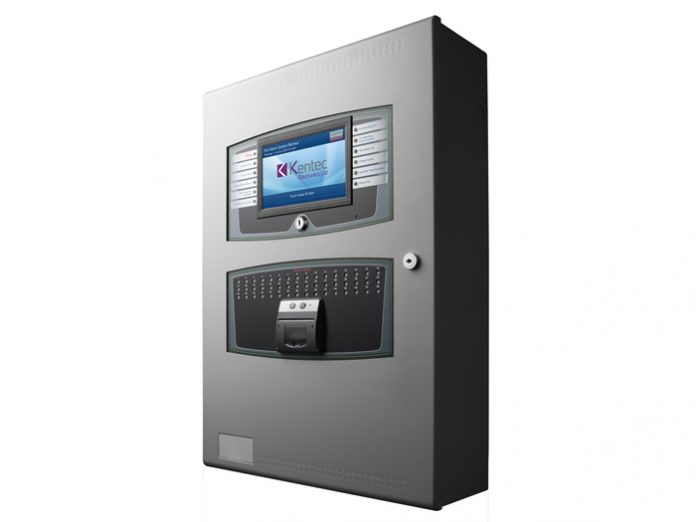 Spectators, players, and property at India's Mohali International Cricket Stadium are being protected by a highly-sophisticated Taktis panel from Kentec, a leading manufacturer of life-critical control systems.
The Taktis 8 loop addressable fire panel, installed by Firehut Commercial Equipment Pvt Ltd, was chosen by the International Cricket Council (ICC) to replace a faulty system, and to provide a reliable and user-friendly control panel.
The Mohali International Cricket Stadium has a capacity of 26,000 and the pavilions, public areas, club house, player changing rooms and conference halls are protected by a fire system comprising approximately 700 detectors and devices, all controlled via the Taktis panel.
Rajat Vadera, Chairman and Managing Director at Firehut Commercial Equipment PVT, says it is a prestigious contract: "Cricket is regarded as close to a religion in India, and with major international cricket matches held at the stadium, it was vital that the panel installed was highly-reliable and user-friendly."
A key feature of the Taktis range is its ease of use. A 7" full colour resistive touch screen display and a clear, uncluttered intuitive user interface makes it easy to use even for those with minimal or no training, essential in the event of an emergency. The display can also be customised with client branding and logos.
Kevin Swann, Managing Director at Kentec, says sports stadiums provide a complex fire safety challenge: "With a large site, split into numerous areas, as well as the high volume of spectators, the fire panel needs to have the capacity to provide the necessary zone indications, and as well as providing straight-forward configuration for the installer," he says.
"As multiple protocols can be supported on each panel, Taktis gives installers and end-users maximum choice in their systems' design, and the scalable nature of the product provides the highest level of future-proofing and networking possibilities."
Built out of a swamp in 1992, the Mohali International Cricket Stadium is now considered one of India's best stadiums, with excellent practice facilities, a stadium popular with spectators, and a dead wicket producing high-scoring draws. It was home to the renowned 1996 World Cup Semi Final, where Australia squeezed past the West Indies in a nail-biting finish.