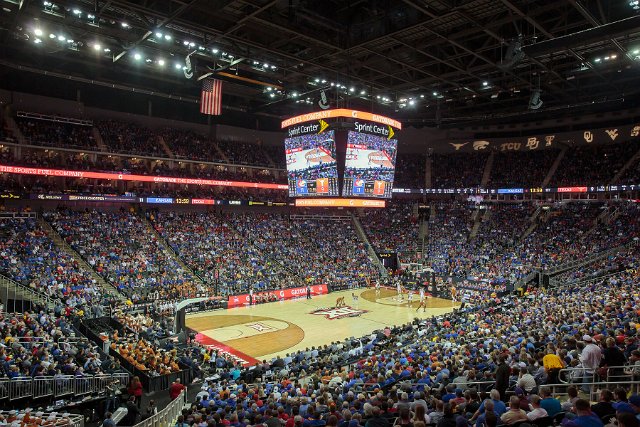 Widely recognised as a flexible, state-of-the-art arena located in downtown Kansas City, Missouri, Sprint Center recently reached out to local integrator Digital Sound Systems (DSS) to explore options for updating its arena sound system used for sporting events.
DSS was tasked with updating portions of the arena's control room, as well as audio and video facilities. After thorough research and consideration, DSS was able to provide Sprint Center with an entirely new front-line sound system, including new speakers, subs and amplifiers, thanks to the powerful and cost-effective solutions provided by L-Acoustics Kara loudspeakers, SB18i subwoofers, and LA4X amplified controllers.
"Sprint Center consistently ranks as one of the top venues in the US, so it was important for us to make sure that we were advising them on the best plan of action for years to come," sais DSS CEO Jeremy Dixon. "A simple amplifier upgrade would not have been sufficient. This hometown venue is one of Kansas City's crowning jewels, and we wanted to make sure that it continues to shine bright. That's why we reached out to L-Acoustics to see how we could best provide them with a truly world-class sound system."
Working with L-Acoustics engineers using Soundvision 3D acoustical modelling software, DSS designers and integrators were able to create a completely new PA system for the arena. The new system is made up of 8 Kara arrays—four hangs of 11 Kara loudspeakers covering the long sides of the court and four more hangs of 9 Kara for the far ends of the court.
Each array is backed with three flown SB18i subwoofers, mounted on a custom bumper fabricated by DSS, that keeps the loudspeakers and subs perfectly time aligned, increasing the power of the low frequencies while assuring excellent speech intelligibility. In addition, four hangs of 4 Kiva II speakers each are fastened to the bottom of the centre-mounted scoreboard, assuring even coverage of seats around the edges of the court. The entire system is powered and processed via 28 LA4X amplified controllers.
According to DSS Vice President of Integration Stephen Solberg, Soundvision was absolutely invaluable to the process: "Thanks to the assistance of L-Acoustics engineers working with us using the program, we were able to have very detailed conversations about the design long before we got to the installation phase. Soundvision is the only design software that I know that lets you work so collaboratively with others."
L-Acoustics Kara and SB18i elements fly easily, which helped DSS meet its deadline between the load-out of a WWE event and the start of another major collegiate basketball series. And integrating the system was extremely efficient, thanks to the simplicity of the rigging and robust DSP onboard the amplifiers. "It was a tremendous example of system optimization," he said.
The new system also helps the venue in another significant manner. Previously, the existing sound system needed to be physically moved around the venue to accommodate different types of shows and events; the new Kara system covers the entire venue for every type of application. Thus, the new L-Acoustics system design means that every line array remains in place yet the system provides +/-2dB coverage of every seat in the house.
And then there's the sound: "Completely coherent and consistently good everywhere,"  Stephen added. "It's loud yet totally intelligible. It's exactly what they wanted."