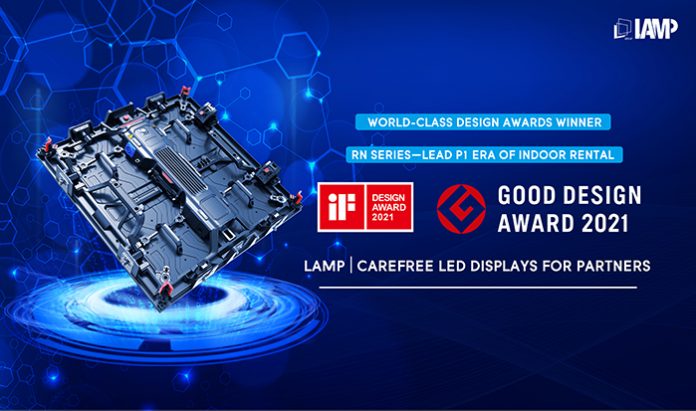 LAMP will be showcasing the latest innovations in rental and commercial LED displays at this year's Prolight + Sound in Frankfurt.
Adhering to the concept of 'bringing visual performance with design', LAMP will be displaying creative shapes and installation methods.
RS PLUS – creations change the world
The booth will include a hanging LED screen assembled with RS PLUS 3.9, which can be a very flat 10-degree concave and convex screen that presents a great stage effect and easy-to-match 90-degree right angle application, such as XR display/visual shooting.
RN – Lead P1 era of indoor rental
The RN series won the 2021 IF Design Award and the 2021 Good Design Award for its exquisite appearance and user-friendly design.
RN offers a clearer view of every detail through the smaller pixel pitch and the higher brightness. RN can be utilised to achieve concave and convex orientations, right-angle, cube, and column shapes to enhance the stage. RN is a flexible and creative LED display product – ideal for building an immersive scene.
Visit the LAMP booth
The show will be held from April 26 – 29 at Messe Frankfurt Exhibition GmbH – we look forward to seeing you at the LAMP booth 12.1-D82.