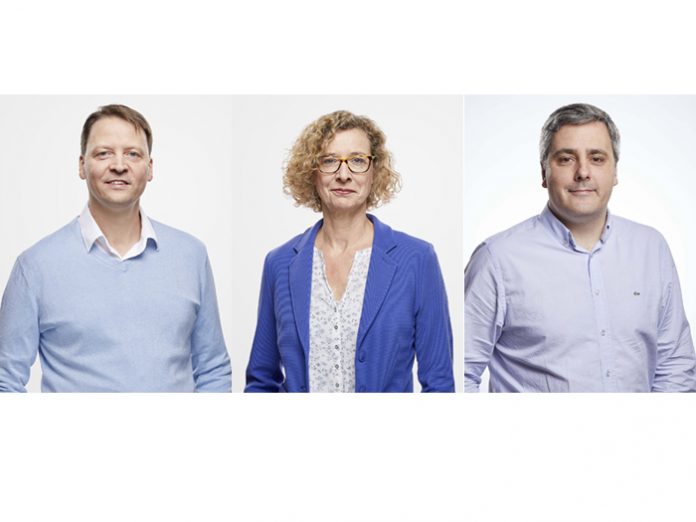 Lawo, the German-based pioneer of IP video, audio, control and monitoring solutions, announces the expansion of its Executive Management Board. Effective since July 15th 2019, Jamie Dunn serves as Lawo's Chief Commercial Officer. Furthermore, Phil Myers is appointed Chief Technology Officer. Both are joining CFO and Director of the Executive Board Claudia Nowak, COO Ulrich Schnabl, CSCO Christian Lukic and CEO Philipp Lawo, who is still on medical leave.
"This development reflects the continuous execution of our growth strategy and is a natural step in the evolution of our company's structure. Building strong partnerships based on staying close and accessible has been a core value of the company since its foundation. My new role recognizes the importance to maintain our customer focus as we continue to grow", said Jamie Dunn. Dunn joined the Lawo Group of companies back in 2011, and until recently was serving as Global Head of Sales, a responsibility he still maintains.
Phil Myers, who joined Lawo in 2018, is appointed Chief Technical Officer following his roles as Senior Director IP Systems and Chair of the company's Technical Advisory Board. "Lawo has continually developed pioneering solutions that create competitive advantages for our customers worldwide. I look forward to driving the company's technology strategy at board level, and ensuring that our heritage of engineering and manufacturing excellence continues", said Phil.
Lawo continues to deploy multiple IP-based video and audio infrastructure projects world-wide, with recent enterprise-scale installations at SIC in Portugal, NEP in the United States, CBC in Canada as well as further 4k expansions at NEP Australia's Andrews Hub.
"We further focus on the execution of our successful business strategy as an independent, 100% privately owned company", said Claudia Nowak, Lawo's CFO and Director of the Executive Board. "Our half-year commercial performance has been exceptional and as of now it looks like we are going to exceed our ambitious 2019 revenue goals."