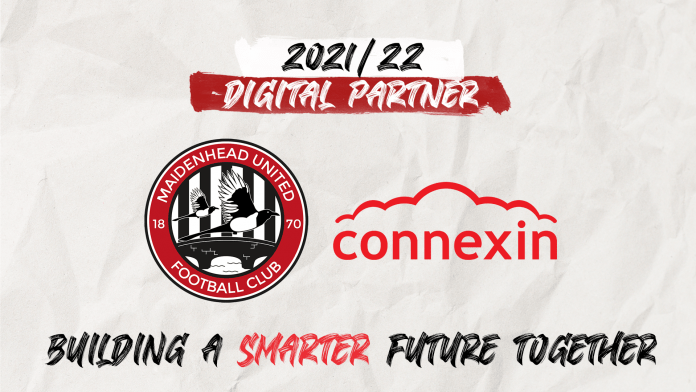 Maidenhead United has formed a new partnership with IoT and smart city operator Connexin to digitally enhance the football club through innovative technologies to build its new smart stadium.
The collaboration sees Connexin act as Maidenhead United's technology consultant, providing the club with both immediate and long-term digital solutions to elevate its offering. Connexin will play a key role in the development of the club's new stadium, helping to create a digitally advanced arena for the team, fans and the wider community.
Furqan Alamgir, CEO of Connexin, said: "Maidenhead United is a progressive organisation that is constantly looking to innovate and harness new technologies, which is why we are so excited to be partnering with the club as it goes on its digital journey.
"Through providing our expertise and understanding of smart technologies, we hope to help Maidenhead United become a leading digital football club and create a new stadium that benefits everyone, from the team to businesses and the people of Maidenhead."
The stadium, which will be built near Braywick Leisure Centre, will include conference spaces for businesses, a work and wellbeing centre, and provide cutting edge facilities for local sports and athletics clubs to meet and train. The partnership will also bring added benefits to Maidenhead United fans, including increased seating capacity and parking that is currently unavailable at York Road.
Jon Adams, CEO of Maidenhead United, said: "We are delighted to work with such a forward-thinking, creative, adaptive business on our exciting future to embrace technology. As a football club, it is vital to provide our supporters, partners and community with state-of-the-art facilities that enable growth of engagement and opportunity."
Digital capabilities that will feature at the new ground include smart metering, improved digital ticketing systems, improved CCTV operations and fibre connectivity, creating a sustainable and advanced stadium harnessing the latest technologies. Connexin is also currently streamlining Maidenhead United's online services, bringing its multiple websites under one platform.