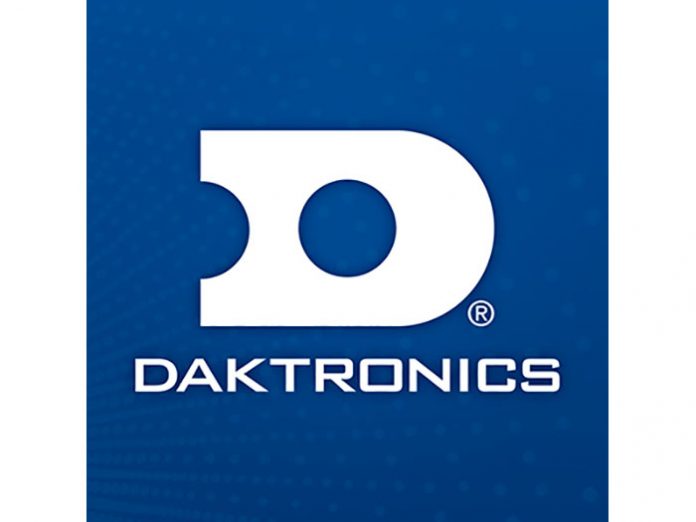 Daktronics was selected by the University of Massachusetts to provide a new audiovisual system at Warren P. McGuirk Alumni Stadium and Garber Field on campus in Amherst.
The new system was installed at McGuirk Alumni Stadium ahead of the 2019 football season, while Garber Field will have its system in place and ready to entertain fans for the start of the 2020 lacrosse season.
"Both projects will have a long-term positive impact on our athletic department, fans who visit both venues and UMass students," said University of Massachusetts Director of Athletics Ryan Bamford. "The South End Zone project has given us some terrific entertainment space and the new HD video board and sound system has enhanced the fan experience inside McGuirk. We are thrilled to implement the same technology for our men's and women's lacrosse programs at Garber this season."
The new LED video display features a 13HD pixel layout and measures 20.4ft high by 48ft wide to bring high-definition imagery to fans throughout McGuirk Alumni Stadium. It features industry-leading environmental protection to ensure it is operational during wind, rain or sunshine.
"We're very pleased that the University of Massachusetts – Amherst has chosen Daktronics once again to provide this leading visual and audio solutions for their athletic venues," said Peter Dunkle, Daktronics sales representative. "These new systems will help the university staff produce an outstanding game production with broadcast quality."
The display is capable of variable content zoning allowing it to show one large image or to be divided into multiple zones to show any combination of live video, instant replay, up-to-the-minute statistics, graphics and animations, and sponsorship messages.
A custom audio system was also installed at the stadium and integrated with the video and scoring system. It provides full-range sound reproduction and delivers a clear and intelligible speech to create a powerful audio experience for all people in attendance.
As part of the project, Garber Field also received a new audiovisual system for the 2020 season. The LED display measures 14.5ft high by 32.5ft wide and features the same 13HD pixel layout with the same capabilities as the display at McGuirk Stadium.