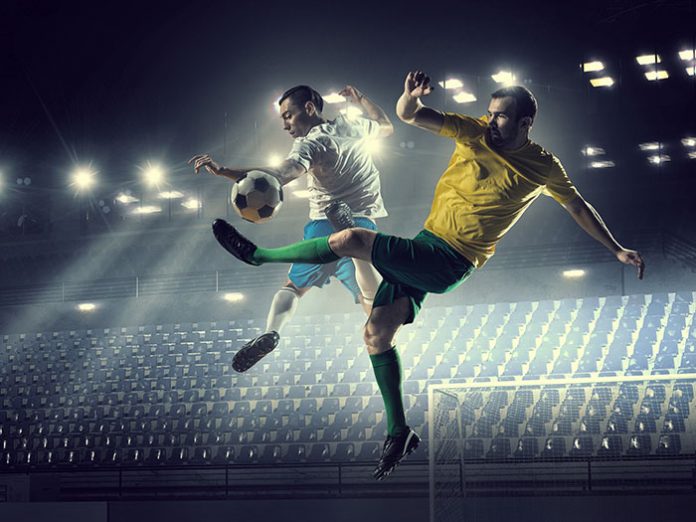 Supponor has announced the signing of a new long-term licensing agreement for its products with leading sports media and audiovisual content production company, Mediapro. This includes continued use of Supponor's DBRLive (Digital Billboard Replacement) virtual LED perimeter replacement product and their innovative NSA (Natural Scene Augmentation) virtual carpets product. DBRLive has been used by Mediapro in La Liga football matches in Spain since 2015 and NSA since 2017.
The extension agreement with Mediapro follows the recent deal signed directly between Supponor and FC Barcelona and also includes a provision for Mediapro to offer virtual services to other sports federations based in Spain.
DBRLive continues to grow in Spain, now commercially deployed at over 80 La Liga matches per season. Matches covered include all FC Barcelona matches (home and away), Real Madrid (away), Atletico Madrid (home and away) and Espanyol (home).
"Supponor technology gives us the ability to sell bespoke, targeted advertising on international feeds of La Liga games in an increasingly global marketplace," commented Julian Fernandez, Commercial Dept, Mediapro. "It means we can tailor global sponsorship packages to take account of local tastes and language as well as sell regional and local advertising packages to new brands."
The new contract gives Mediapro access to the very latest versions of both DBRLive and NSA, with both upgraded to include UHD/4K technical standards.
"This multi-year renewal is a great vote of confidence from both Mediapro and La Liga in our virtual advertising technology platform, our operations and our team," commented James Gambrell, CEO, Supponor. "It confirms our position as the preeminent provider of virtual advertising technology and solutions in live sport. We look forward to working alongside Mediapro to expand their service beyond La Liga and into other leagues and federations across Spain's vibrant sports sector."