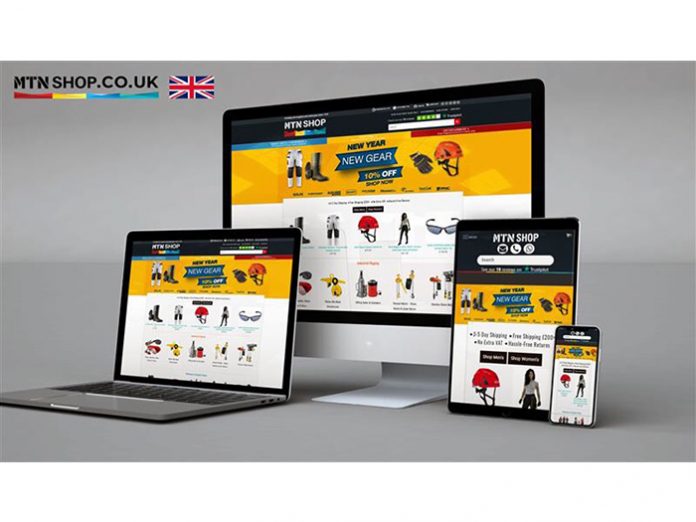 MTN SHOP EMEA, an E-commerce platform offering workwear, safety products, and rigging and lifting equipment, has proven to be a huge success across Europe since entering the international market in 2017. Building on this success, MTN has recently launched its exclusive UK website, shopmtn.co.uk, to provide its UK customers with a Brexit-proof shopping experience.
UK visitors will now experience seamless navigation across multiple collections, with over 5,000 products from over 20 industry-leading brands available from a one stop shop for businesses and consumers alike. ShopMTN.co.uk will be the leading source for hundreds of companies and crews looking for industrial and entertainment products that are affordable, reliable and readily available within the UK.
"Over the past five years in the EMEA market, MTN SHOP has adapted based on our customers' needs. Launching a UK based site with a Brexit friendly purchasing process for our UK friends and colleagues is an essential part of our constant evolution to service and support our valued customer base" explained Managing Director, Ron Rose.
The new website offers standard three-five day shipping, free shipping on all orders over £200, hassle-free refunds and returns and no additional customs charges or VAT. What's more, with enhanced aesthetics and more advanced navigation, visitors will benefit from optimised loading speed, filtering and search, a live chat function, and secure online payment options. ShopMTN.co.uk is also compliant with UK data protection regulations.
Whether you are a rigger, rope-access technician, stagehand, craftsman, painter/decorator or tradesman, MTN are always here to make sure you're well-equipped for the trek ahead.