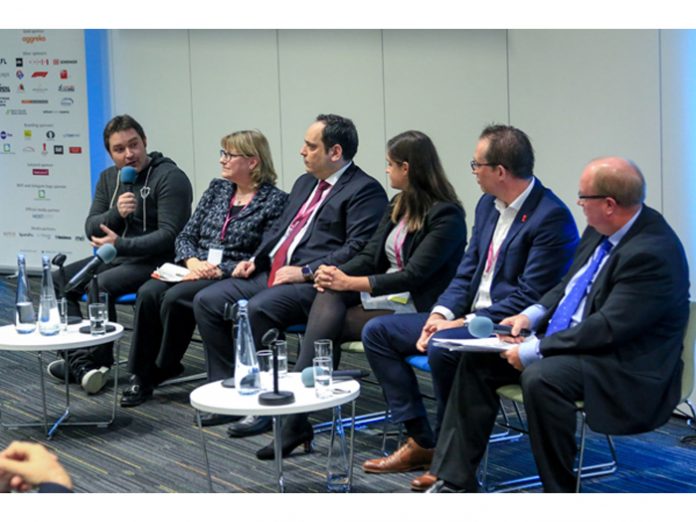 Host City 2019 brings the world's greatest event owners, hosts and organisers to Glasgow on 26-27 November
More organisers and owners of the greatest events in the world are joining the world class speaker line up of Host City 2019, the largest meeting of cities and sports, business and cultural events.
They tackle a hard-hitting agenda with topics including sustainability, disruption, gender equality, creating impact, procurement, readiness, fan engagement, titanic disasters and herculean achievements.
New speaker confirmations include IOC Members:
Marisol Casado, President, International Triathlon Union (ITU) and IOC Member
Sir Craig Reedie GBE, President, World Anti-Doping Agency (WADA) and IOC Member
Organising/bid committee leaders:
Claude Atcher, CEO, Rugby World Cup France 2023
Markus Stenger, Managing Director, DFB EURO 2024
Roberto Daneo, Coordinator of Milan-Cortina 2026 Candidature File and Games Operations Expert
Rights holders of sports, esports, business and cultural events:
Debbie Jevans CBE, Executive Chair, English Football League
Russell Samuel, VP, Marketing and Creative, Viacom Velocity
Alban Dechelotte, Head of Sponsorships and Business Development EU Esports, Riot Games
Kate Sadleir, General Manager, Women's Rugby, World Rugby
Michael D'hulst, co-founder and CEO, Super League Triathlon
Frederik Nemeth, CFO, Roskilde Festival Group
In addition to world leading experts and service providers:
David de Behr, Head of Sales, Aggreko Event Services
Ken Scott, Head of Inspectorate, Sports Ground Safety Authority
Jonathan Gray, Senior Partner, Global Head of Sport and Major Events, Control Risks
David Tunnicliffe, Commercial Director, GL events UK
They join a line-up of great speakers already announced including leaders of the Birmingham 2022 Commonwealth Games Organising Committee, Expo 2020 Dubai, several International Federations and event hosts, with more organising committees to be announced.
Host City Expo & Conference brings together cities and sports, business and cultural events for two full days of unrivalled insight, networking, workshops and business on 26-27 November at the Technology & Innovation Centre in Glasgow.
This is where representatives of host destinations, federations and other rights holders, organisers, event suppliers and services from all over the world meet to discover opportunities and discuss the challenges of major event hosting. Participants are encouraged to use Host City as a platform to develop, workshop and announce new events, partnerships and formats.
Host City is delivered with support from EventScotland, its primary Supporting Partner.