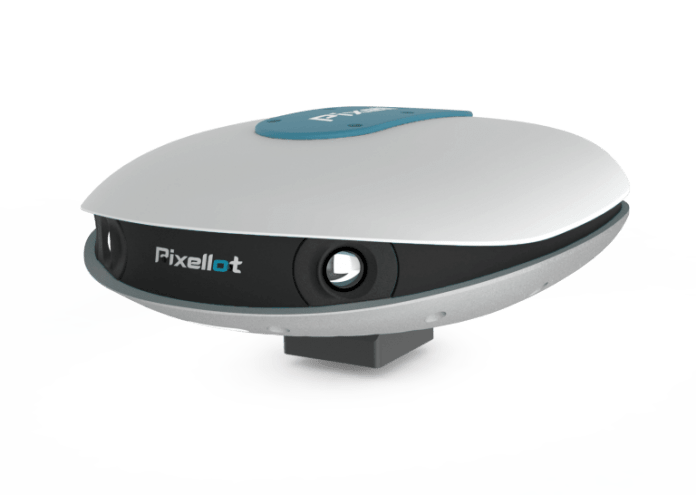 Pixellot, the world's leading provider of AI-Automated sports video and analytics solutions, and NTT Sportict, a leading Japanese provider of video content production and distribution to sports facilities and organizations, today announced the launch of STADIUM TUBE, a new service for live and on-demand sports broadcasts.
STADIUM TUBE enables coaches, athletes, parents, and general audiences to access an automatically created video that delivers a new standard of graphical visualisations in sport broadcasting, including statistics, video advertising, promotional graphics, and other monetisation tools, alongside analysis and analytics capabilities to drive improved player coaching.
STADIUM TUBE will deliver two levels of automatic sports video. STADIUM TUBE Pro will employ Pixellot's live streaming solutions Pixellot Show and Pixellot Prime, which are permanently installed at venues. STADIUM TUBE LITE will use Pixellot's new portable Pixellot Air system. The solution is scheduled to provide on-demand video from early 2022. The confirmed launch of STADIUM TUBE LITE has already seen a deal for the purchase of 200 Pixellot Air cameras agreed as part of the deployment.
The Osaka Football Association (OFA) was one of the first organisations to realize the potential of STADIUM TUBE LITE. The OFA has already designated the Bampaku Football Center to serve as the demonstration field for the solution, since it is capable of holding international and national games. While Real Madrid's Tokyo-based talent academy, Real Madrid Foundation Football School (Tokyo Harumi School), has also signed up to STADIUM TUBE to leverage AI-driven video technology to coach the next generation of Japanese footballing talent.
"Our vision is to change how sports are delivered in Japan and make regional and amateur competitions accessible to everyone," said Masatoshi Nakamura, President, and CEO of NTT Sportict. "We want to offer a solution that would enable professional, automated game capture even at venues that do not have our Pixellot AI cameras installed. With the new, portable Pixellot Air camera this has now become possible, serving fans and parents, anytime, anywhere."
"We are excited that Osaka Prefecture Soccer Association and the OFA STADIUM have joined the STADIUM TUBE initiative to revitalize regional sports facilities," said Nobuo Fujinawa, Managing Director at Osaka Football Association. "We believe in creating new value for sports facilities by providing video that promotes diversification and choices and also generates new sources of income for facilities."
"Today, especially after the onset of Covid-19, the most important sporting events for many people are not covered, commented Alon Werber, CEO of Pixellot. "Pixellot's range of solutions cover the wide-ranging needs of various market segments, from professional to amateur and everything in between. The foreword thinking of our partner NTTSportict attests to the readiness of the Japanese market for this type of content."
Pixellot's vast experience in providing cost-efficient live coverage for professional, and amateur sports has made it the solution of choice for thousands of teams and federations. Its end-to-end award-winning, AI-automated technology is installed in thousands of venues around the world that stream over 100,000 games per month, engaging fans and enriching their viewing experience with relevant and interesting statistics and beautiful graphics.