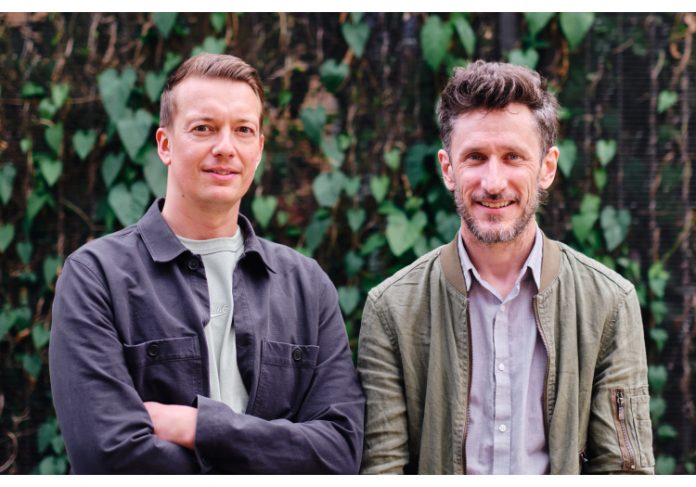 Two leading audiovisual, acoustics, and immersive content professionals with extensive international experience of stadium and arena projects have teamed up with Populous, the global architectural design firm, to launch a specialist audiovisual and acoustics design agency.
Mark Murphy and Kevin Luckhurst, who have more than 40 years' experience between them, have launched Experience Studios, which will design and deliver technical systems and creative content for the sports, music, live entertainment, and arts industries.
In launching Experience Studios, the founders' ambition is to play a leading role in the development of the next generation of venues and events, pushing the boundaries of technology to create exceptional, immersive, and ultimately memorable experiences.
Both Mark and Kevin have worked extensively with Populous in the past on the design and operation of a host of leading and iconic venues, including the O2 Arena, Wimbledon Centre Court, the London Olympic Stadium and Tottenham Hotspur Stadium.
Mark has 25 years of experience working on the design of sports and live entertainment venues – from some of the most intimate venues to the world's largest stadiums and arenas. Mark led the design and implementation of the audiovisual systems at the new Tottenham Hotspur Stadium, including managing the production of matchday content and working to help transform the venue for the NFL's 2019 London Games series. Kevin brings 15 years of industry experience, including working on the London Olympic Stadium with Populous. He has a background in music production and immersive audio, providing sound design and production for arts and entertainment projects. Most recently, Kevin led the design of the immersive audio environment at Outernet London, a new space for creative storytelling located in the heart of the capital, set to open this summer.
Experience Studios will use its expertise to influence the architecture of venues at an early stage to ensure the physical spaces are optimised for spectator experience through audiovisual and acoustic installations – priming them to reach audiences beyond their architectural footprint.
Populous and Experience Studios are already working together on Germany's first climate-neutral arena in Munich. Experience Studios is providing audiovisual, broadcast, and acoustic design for the 20,000-capacity MUCcc Arena, for which Populous was named the chosen architect earlier this year.
Mark Murphy, co-founder and Director at Experience Studios, said: "In recent years, technology has truly started to break the boundaries of a venue's physical architecture to deliver live experiences to audiences globally. We are really excited by the opportunity to build a talented team that will combine creativity with technical expertise to deliver the next generation of venues and immersive content."
Kevin Luckhurst, co-founder and Director at Experience Studios, said: "There is no doubt that the needs of clients, venues and spectators have changed dramatically over the last two years. The wider scale adoption of immersive technologies is now taking hold – these venues and systems must be designed with the content and artist vision at the forefront of this process. Experience Studios has the in-house expertise and experience to do just that, ensuring the quality of visual and audio systems is a vital contributor to the entertainment experience."
Christopher Lee, Managing Director – EMEA, Populous, said: "Having collaborated with Mark and Kevin for many years on several major projects, the opportunity to support the growth and development of Experience Studios and strengthen our own offer is very exciting. For Populous, it's all about holistic design, having the best people for the job and providing our clients a complete and tailored design package."