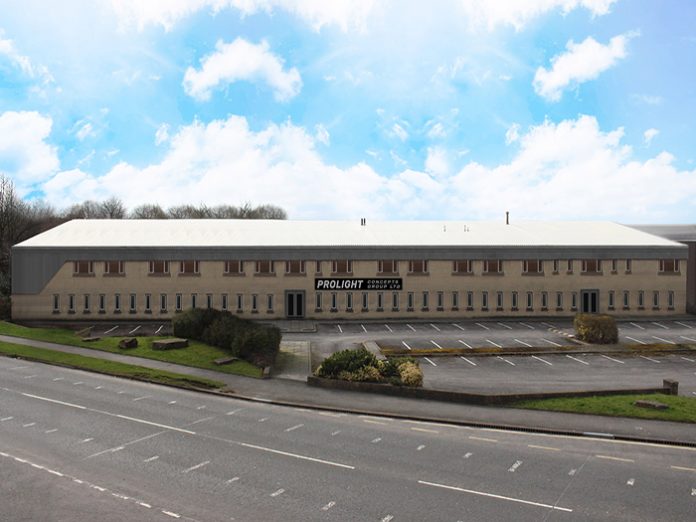 15 years ago, the Prolight Concepts Group moved from its home in Bury to its current home in Darwen. When we first moved here in 2003 from a 6,000 sq ft premises, we never imagined that we would outgrow the 37,000 sq ft premises we have today.
Our current home in Lancashire has become a busy hub supplying & distributing professional entertainment lighting and audio equipment around the globe. Today the buildings 37,000 sq ft capacity is fully occupied along with additional stock now being warehoused at two remote sites.
It is now with great sadness that we will soon say goodbye to our home of 15 years that has seen us grow to one of the market leaders in the event distribution industry. The move will, however, provide us with significant room to further our growth and expand our product portfolio.
Over the coming weeks, several more staff and roles will be created including a Supply Chain Manager and a dedicated Customer Services department to handle returns and spare parts.
Situated less than 4 miles away in the neighbouring town of Blackburn our new premises will see a tenfold increase in office and workshop space and treble the amount of warehouse bays. With the M65 motorway also being within such close proximity it allows excellent transport links to the M6 and the rest of the country for fast and efficient distribution along with easy access for visiting customers and suppliers.
"We are delighted to be able to secure the future growth of our business with this key property purchase. We have been actively seeking a location to build on the growth we have already accomplished and it was important to achieve this in the local area so we could maintain our highly skilled team," said Andrew Jeffrey, Managing Director.
The new site incorporates a large open plan office and warehouse with multiple deliveries and dispatch bays. The 1.6-acre site and modern high bay building will be crammed with the latest equipment and technology including a narrow-aisle layout increasing order picking efficiency and warehouse stock bays. The open-plan office layout taken from our existing building will continue to be used allowing our sales, marketing, purchasing, accounts and managerial staff to all interact providing better communication. Two new purpose designed rooms will also allow our photographers and videographers to continue to provide the quality of digital and print media we're renowned for.
Work has now commenced on the new site to convert the existing layout into our new home and accommodate our growth for the coming years.