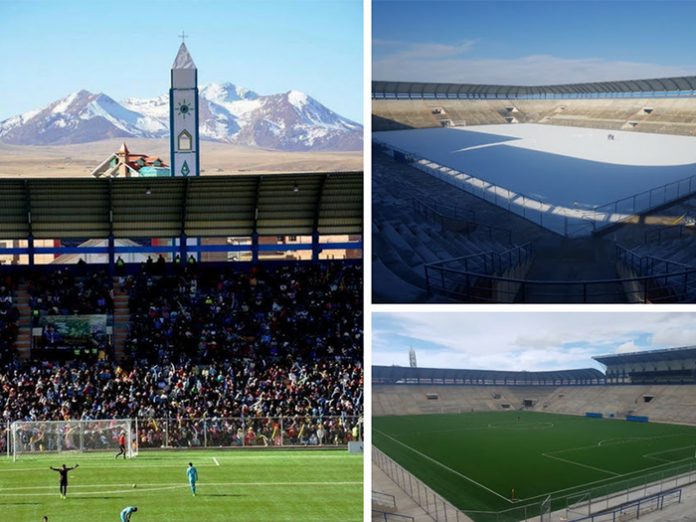 ProPlay has recently completed highest altitude field, located in Estadio Municipal Villa Ingenio in the municipality of El Alto in Bolivia.
El Alto is the highest major metropolis in the world, with an average elevation of 4,150 m.
It makes this field the highest altitude FIFA Quality Pro certified field in the world. Moreover, it is also the first synthetic turf field with a horizontal drainage system in Bolivia, using the ProPlay-Sport23D shock and drainage pad with an outstanding drainage capacity.
Temperatures in El Alto vary between -17ºC and 18ºC which can make the installation a challenge. This was no problem for the professional installation crew who completed the installation in just two weeks.
ProPlay panels produced by Schmitz Foam Products B.V. are puzzle shaped and therefore easy to install during all weather conditions.