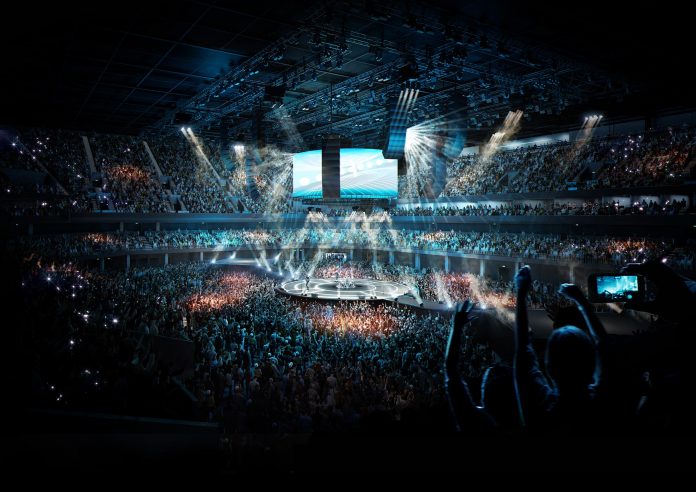 PTI Digital has been appointed by Oak View Group as strategic consultancy partners for the arenas in OVG's international regions. Initially focusing on the £350m Co-op Live at Manchester's Etihad Campus, PTI Digital will provide venue-related expertise alongside technology, digital and data consultancy services.
After forming a strong relationship throughout 2020, during which time PTI were engaged to help design a world-class digital consumer experience for Co-op Live, the consultancy will continue to work on Co-op Live through to the venue opening in December 2023 at the earliest.
PTI will provide expertise across supporting sales from a digital perspective, continuing the development and delivery of the data and digital landscape and continued roll-out and oversight of the Venue Technology stack.
From strategy to execution, PTI Digital will deliver an integrated technology, digital and data strategy for Co-op Live, before managing the procurement of these elements and programme-directing their implementation to create a seamless consumer experience. Key projects already underway include customer persona generation, data warehousing, venue website, and creation of a mobile app.
PTI Digital is a technology, data and digital-focused business consultancy, providing world-class venue technology expertise and digital-led business transformation journeys for clients. Specialists in the sport and entertainment industries, PTI recently announced the opening of their Australia office to oversee APAC operations, alongside senior hires in the EMEA and APAC regions to support a growing client roster.
Oak View Group launched OVG International, based in London, in 2018 to expand operations and explore arena and stadium development and partnership opportunities in the market outside North America, including the UK, Europe, Asia and the Middle East. The ongoing relationship between PTI and OVG will see PTI acting at a strategic consultancy level and providing digital-led business expertise above each arena project.
The California-based Group, founded in 2015 by live entertainment leaders Irving Azoff and Tim Leiweke, is already responsible for significant North American projects including the Climate Pledge Arena in Seattle, the UBS Arena, home of the New York Islanders, the Coachella Valley Arena and the Moody Centre in Austin, Texas.
PTI Digital's CEO Mike Bohndiek added: "This hugely significant relationship between OVG and PTI comes following the success of our engagement providing data, digital and technology consultancy to Co-op Live and is a real statement of intent for OVG International's ambitions to develop world-class arenas in the digital age. We are able to provide OVG world-class expertise across our core business areas, increasing our provision of services from the demonstrable success and value in the initial relationship. We are very much looking forward to continuing the relationship, providing support and expertise to OVG throughout the international region."
Mark Donnelly, COO of OVG International, said: "OVG is committed to delivering a world-class experience in all our venues, ensuring they are built for the times we live in but also with an eye to the future. PTI have a unique proposition in covering commercial, data & digital and technology expertise in a single place and the team are supporting us to articulate a vision of that digital future, making sure the backbone infrastructure is in place to connect that for us."