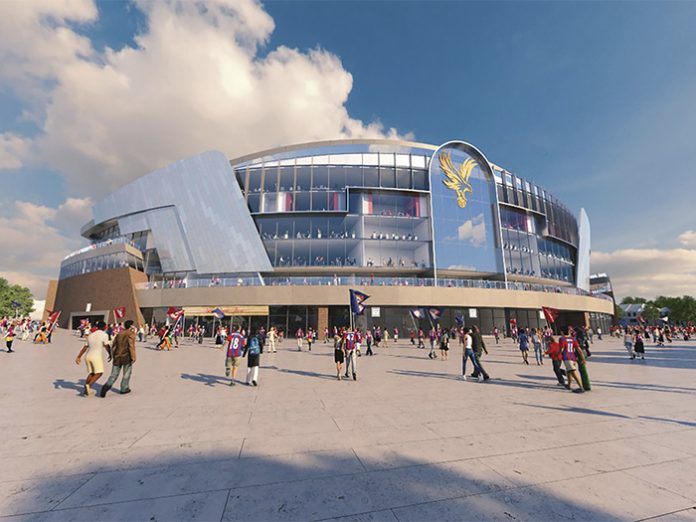 Crystal Palace football club can implement its plans to increase Selhurst Park by over 8,000 additional seats.
On the 19 April 2018 the council's planning committee agreed to the £100m stadium redevelopment that includes a new five-storey structure in place of the current main stand.
This extension – inspired by the original Crystal Palace – will hold 13,500 fans, hospitality and entertainment areas. The project will start at the end of next season and is expected to be ready by the start of the 2020-21 season.
The Premier League club will be in charge of re-housing residents of six homes that are due to be demolished as part of the work. Also Palace must commit to strengthen travel arrangements for supporters.
Before the vote the council had invited residents to give their feedback on the project and received more than 4,000 responses supporting the proposals. This number is contrasted with 84 objectors listening concerns about traffic congestion, overcrowding and the modern structure's suitability to the neighbourhood.
Original article: https://bit.ly/2HT2hbO
Read more about Crystal Palace's extension plans in the recent issue of mondo*stadia.
KSS Director, Nick Marshall and Crystal Palace FC Chairman, Steve Parish, have revealed the designs for the redevelopment of Selhurst Park. The Premier League club announced the plans at an event, which included special guests, Crystal Palace manager, Roy Hodgson and Club Ambassador, Mark Bright.