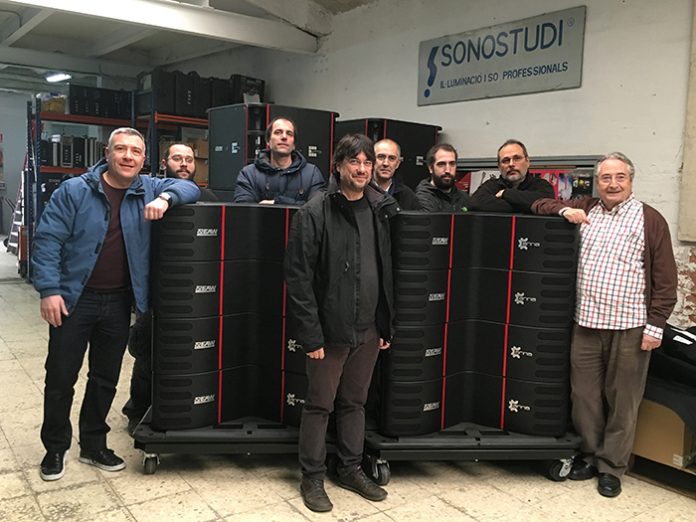 Sonostudi, a Spanish premier sound production company, has joined the Eastern Acoustic Works (EAW) Adaptive network.
The Barcelona-based company recently acquired eight Anna array modules along with six Otto subwoofers. 

"The addition of Anna and Otto to our inventory will allow us to accommodate even more customers with high-quality sound reproduction no matter the venue or space we are working with," explained Jofre Morte, Sonostudi owner.
"It will fit well into the needs any event requires plus the ease and speed that Anna's software (Resolution 2) offers will simplify live event production."
Since Sonostudi was established in 1978, the company has prided itself on being at the technological forefront of the industry. As a result, they are known for providing the products and services their clients need to produce high-quality audio-visual events including concerts, political meetings, congresses, festivals and more.
"We are delighted that Jofre and his team have joined other companies around the world the recognise the versatility and value EAW Adaptive brings to their company," added Ken Dewar, EAW European Sales Director. "Sonostudi has a tremendous reputation for excellence in the region, it will be nice to have Adaptive associated with such a prestigious company."