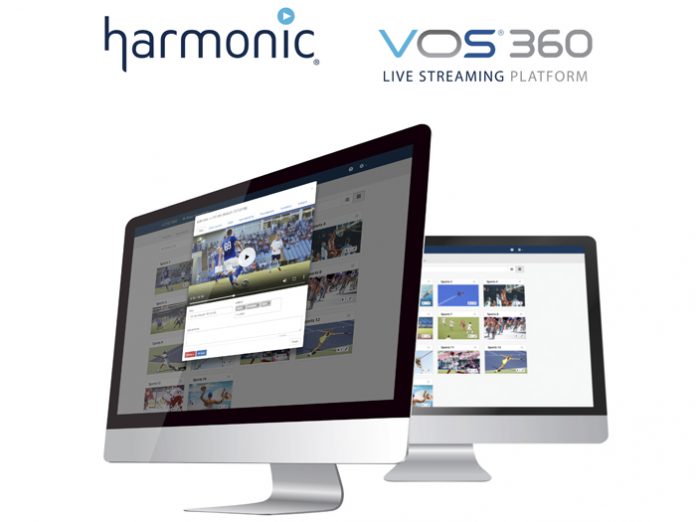 Harmonic has announced that SportsMax, a leading sports channel in the Caribbean and a subsidiary of the Digicel Group, is using Harmonic's VOS360 Live Streaming Platform to cost-effectively deliver premium sports events from popular leagues across the world. Leveraging the cloud, Harmonic's VOS360 platform enables SportsMax to dynamically scale channel lineups based on the schedules of premier sports associations, such as La Liga, NBA, Caribbean Premier League, Women's Tennis Association and the English Premier League, while providing exceptional quality of experience to viewers.
"Our sports schedule is dynamic; consequently, having an elastic solution for live video streaming is critical. At the same time, service continuity is absolutely essential for us," said Oraine Godfrey, head of digital media at SportsMax. "The VOS360 platform offers unmatched flexibility and provides real-time scaling for handling peak viewing, which is important for live sports streaming. It also assures total service continuity and the best video quality, ensuring our fans are satisfied with their viewing experience. By allowing us to live stream from source to screen, Harmonic's platform dramatically increases our efficiencies."
Harmonic's VOS360 Live Streaming Platform simplifies all stages of media processing and delivery for SportsMax, providing end-to-end capabilities including live and file transcoding, packaging and origin, dynamic real-time CDN selection, VOD and time-shift. The VOS360 platform is built with unparalleled uptime to keep channels on air. Dynamic dual cloud instances synchronize video and keep streams fully aligned, while Harmonic's worldwide team of DevOps experts provides round-the-clock assistance to ensure high reliability for subscribers.
"Professional sports events are starting to return without spectators, placing an even greater relevance on streaming. High-quality, scalable and resilient streaming enables fans from all over the world to watch their favorite teams, leagues and players online," said Alvaro Martin, vice president, sales and services, Latin America, at Harmonic. "With our VOS360 Live Streaming Platform, SportsMax can cost-effectively deliver coverage of the top sports leagues, over the top, to the Caribbean market. On-the-fly scaling capabilities on the VOS360 platform will ensure that millions of viewers can watch the events simultaneously with the reliability and exceptional quality of experience that Harmonic is known for."