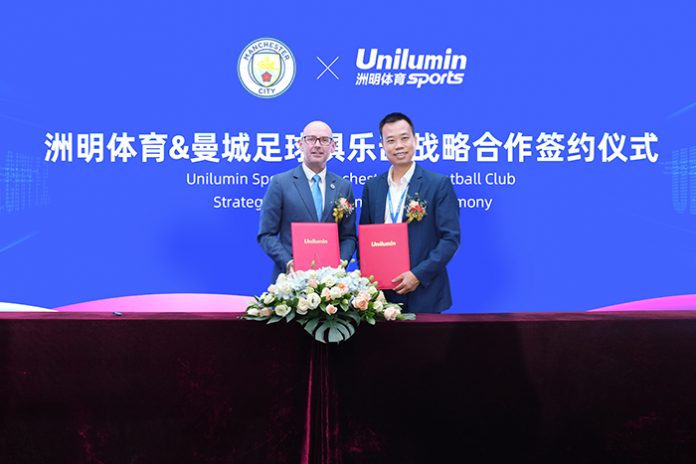 In the recent strategic signing ceremony, Unilumin Sports and Manchester City Football Club have committed to the continued deepening and growth of their strategic partnership, formally established early in 2021.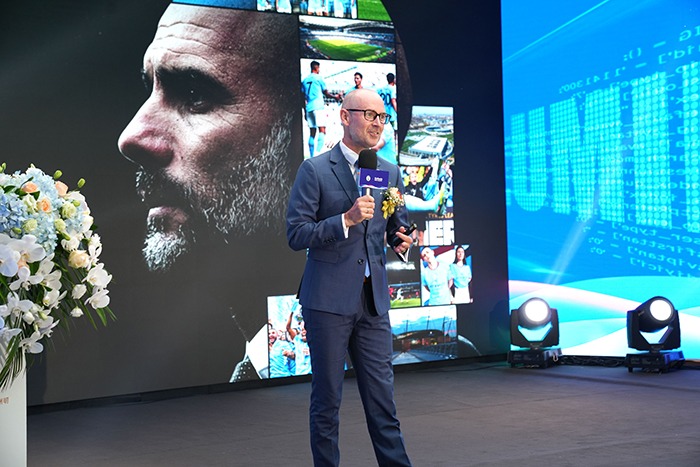 Scott Munn, Chief Executive Officer, China, Manchester City Football Group, confirmed, "The team at Unilumin Sports has impressed us with their passion for new ways to innovate, a value we prioritise highly within our club and wider organisation. We look forward to continuing to develop our relationship, share further expertise and continue our investment into the infrastructure of the Etihad Stadium."
Tiger Lin, the President of Unilumin Sports Group, added: "We had a pleasant cooperation with Manchester City in the past year, and we will use Unilumin Sports integrated Metasight solutions to bring the ultimate audio-visual experience to fans around the world. I also hope that we will continue to strengthen cooperation, add brilliance to sports industry, and pass on the spirit of sports to tens of thousands of people who love sports."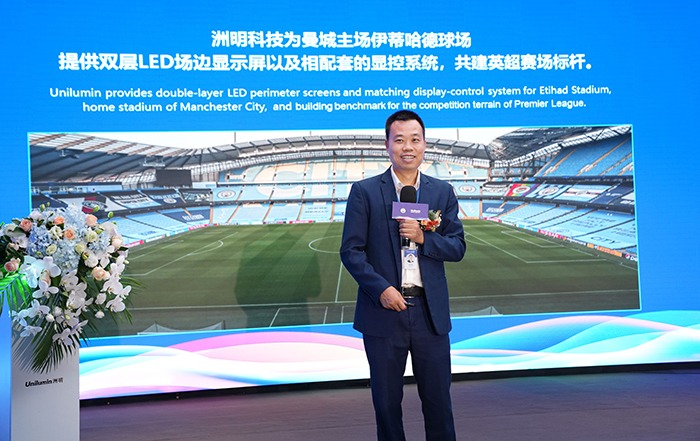 Since 2021, Unilumin Sports has played a pivotal role in the elevation of Manchester City's visual representation. The company provided a two-tier courtside display screen solution complete with matching scoreboard display boards, seating tier ribbon displays and control system to the football club. Having been upgraded, the club's pitch side media space has become the most commercially valuable in the Premier League, establishing it as a benchmark venue for other clubs in the league.
Underpinned with the latest technologies in outdoor display, Manchester City's new double height display system has not only delivered twice the exposure of a traditional LED system but enabled greater scope for messaging from the club and its commercial partners as well as unrivalled picture quality.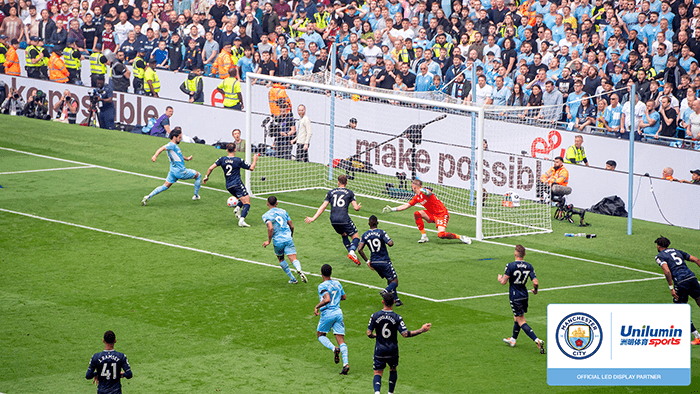 Going forward, Unilumin Sports's partnership with Manchester City football club will see the immersive viewing experience extend beyond the 90-minute arena. The commitment to create an immersive viewing experience for fans all across the globe, aims to bring continual improvements in Metasight sports complex solution together with experiential technologies.
Unilumin is committed to providing LED Metasight integrated sports complex solution and products including centerhung, perimeter screen, grandstand screen, and scoreboard for major competition venues, fully achieving integrated control of venues with display, lighting, control and sound system combined, creating a more perfect atmosphere for athletes and on-site audiences, and comprehensively improving the quality of venues and event operations.

Meanwhile, the partnership between Unilumin Sports and Manchester City Football Club continues to make an impact on the game of football and in the wider sphere, opening up the value of a more exciting audiovisual experience for football fans to the wider field, whilst enhancing the brand image and social influence of both parties.