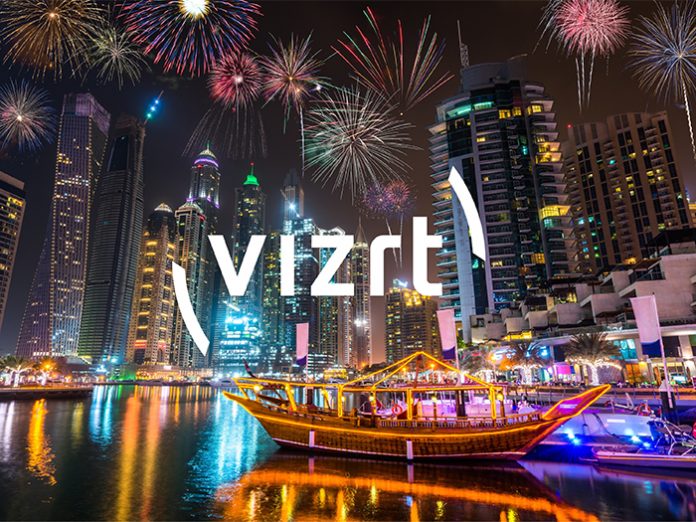 Vizrt, the world's leading provider of software-defined visual storytelling tools (#SDVS) for media content creators, is celebrating 15 years of fantastic growth, progress, and customer success in the Middle East as a key partner to many of the region's top broadcasters.
Vizrt was one of the first major vendors to commit to the Middle East, establishing a permanent base in Dubai in the United Arab Emirates in 2005. Investing in customers and staff while sharing an office in the Dubai Knowledge Village, Vizrt grew into one of the largest vendors of broadcast software in the region eventually relocating to Al Shatha Tower in Dubai Media City.
"Our initial customers were Al Jazeera, Al Arabiya and Dubai Media Incorporated whose belief in us and tremendous support really helped establish Vizrt as a major player in the region's broadcast industry," said Ian Davies, regional manager for Vizrt's Middle East operation. "From there, we expanded rapidly to include all major broadcasters across the Middle East including most state broadcasters of most countries."
Working closely with regional customers is a core hallmark of Vizrt's worldwide success, which can be seen in the contribution and support made to customers in the region, helping them grow to become some of the world's most innovative and influential news organizations and visual storytellers. As customer success grew, so did Vizrt, now reaching across 13 countries in the region, from Egypt in the west, the entire Gulf area, up to and including Pakistan in the east.
"We are extremely proud of our relationships in this region and to be associated with some of the most technically advanced broadcasters in the world, helping them innovate wherever possible," continued Ian. "Graphics was and is Vizrt's foundation, but we have successfully expanded beyond this into media asset management, studio automation and online publishing."
The Vizrt Middle East team now comprises of 10 people, with skills in Sales, Support and Professional Services across all the breadth of the Vizrt product line.
"We would like to thank our customers and partners for their support, trust and belief in us, and we look forward to extending our combined successes into the future," said Ian.