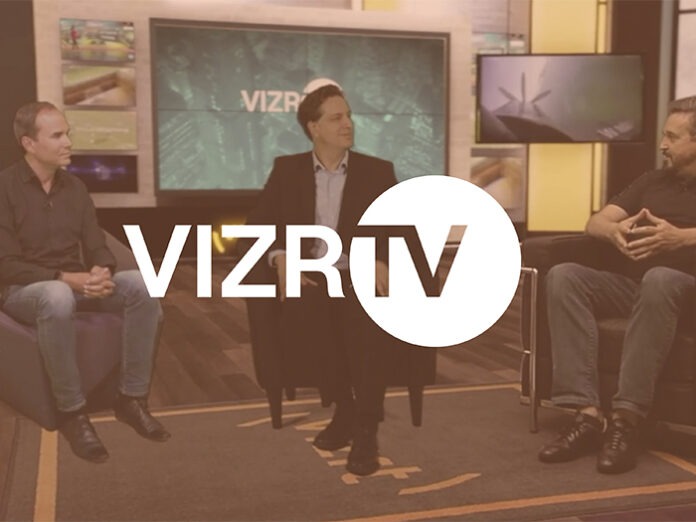 Vizrt is increasing its content output on VizrTV for September. Brand new content will update the industry on cutting-edge changes to technologies and solutions that allow for distance-based production and dynamic deployment – all of which offer accessible ways to increase production efficiency and quality.
The additional programming is available live and on-demand, on Facebook, LinkedIn and, of course, VirzTV. Segments include profiles on broadcasters innovating and adapting their workflows in 2020, instructive videos on software-defined visual storytelling solutions, and live demonstrations, including a virtual production that allows remote presenters to exist – and interact – on a globe-spanning, single digital set. Dr. Andrew Cross, President of R&D for the Vizrt Group, will also deliver a keynote address looking at the next generation of Vizrt innovations – and how these can help shape the next chapter of your story.
Live Q&A sessions will run throughout the programming, allowing for real time interaction as the stories unfold live. Those interested in taking part in the live presentation can sign up for alerts now at www.vizr.tv.
"While it won't be possible for us to gather with our partners, customers, and future-customers in September in person in Amsterdam, we still want to recognize the incredible work we've seen in 2020," said Daniel Nergård, Vizrt President and General Manager. "The innovation that has come as a result of the challenges of this year is truly impressive. It is also incredibly important. The broadcast community is looking for ways to alter workflows while still offering a high-quality product – and we want to share with them the successes we've seen and created, from around the world."