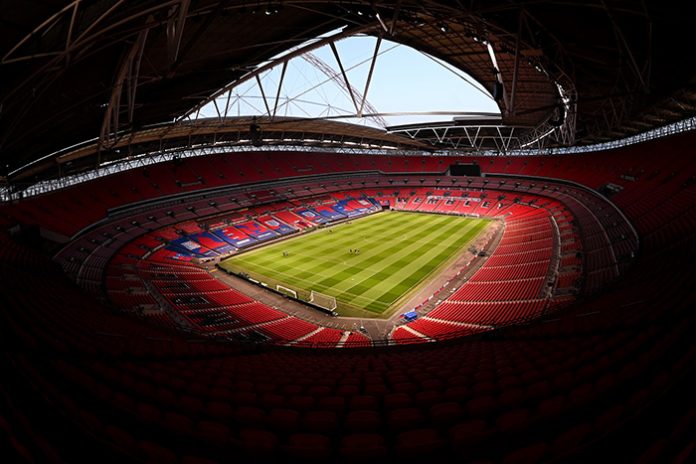 After two lost years for sports and music en-masse, German audio technology and solutions company, d&b audiotechnik, is delighted to report that London's iconic Wembley Stadium is now preparing for its longest concert season yet – with a permanently installed d&b sound solution.
Since hosting its first FA Cup Final in 1923, Wembley has become synonymous with English football. Today the stadium's sporting calendar invites a global audience with events as prominent as the UEFA EURO 2020 Final and the 2012 Olympic Games. Then there are the A-list artists, from Beyonce to Coldplay, whose legendary concerts have made Wembley a mecca for musicians.
Despite its historic stature, Wembley is not resting on its laurels. Driven by the need to remain world-class the stadium is continuously evolving, benchmarking itself against the competition.
"One area that we knew would add value to our guests and clients was upgrading the bowl audio," explained Liam Boylan, Stadium Director at Wembley. "The previous system was not specifically designed to be used for the delivery of music and that was becoming increasingly apparent; we wanted to offer our clients a state-of-the-art system that they would never consider not using!
"d&b offered a solution that would elevate the audio experience for our fans – for all of our events – and thus keep our standards as high as possible."
Read the full story in MONDO | STADIA – ISSUE 24 below: