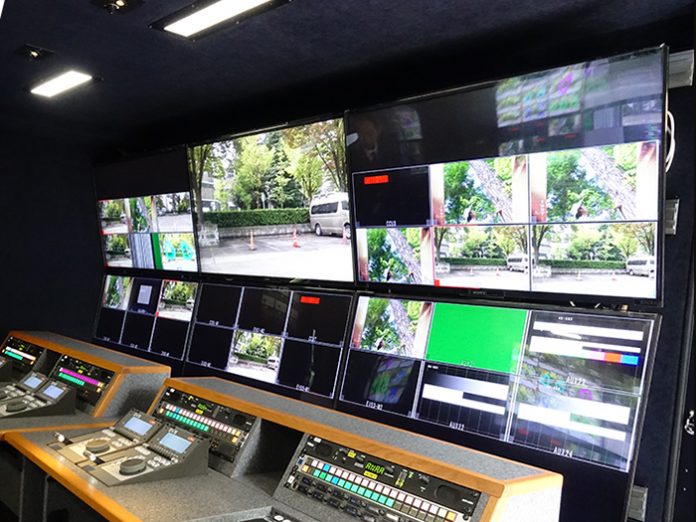 EVS provider of live production solutions, has announced that its XT-VIA live production servers have been purchased by NHK Media Technology (MT) and NHK Global Media Services (GMS), subsidiaries of NHK, one of the world leaders in higher-resolution content creation. Three of the latest servers from EVS have been integrated into a new 4K-OB1 mobile production truck as it's rolled out for live UHD productions.

"As we prepare to launch our new higher-resolution content, we need a mobile production facility that features the latest, state of the art technology. This truck enables us to create the highest-quality content as efficiently as we can," said Koji Mochizuki, Manager at MT.
The servers have been integrated alongside three new XFile3 archive and transfer engines as the truck is deployed to produce multiple sports and entertainment programming in UHD-4K resolution. The servers have been purchased through, and will be delivered by, EVS' local sales partner and one of the region's leading media technology providers, Photron.

Speaking about the deal Goh Miyazawa, General Manager from Photron said: "EVS' latest live production technology is built with multiple resolutions and operating environments in mind. When MT approached us about integrating this new truck, we knew EVS' XT-VIA servers would be the perfect solution to sit at the heart of its production workflow."

The XT-VIA was announced earlier this year by EVS and represents the most significant update to the XT range of servers yet. It provides six easily-configurable channels of UHD I/O and 12-plus of Full HD, 1080p. And with support for live HDR operations and the ability to operate in 12G SDI or IP environments, the XT-VIA is the perfect server for users that want to adopt new ways of operating for higher resolutions.

Photron delivered MT's new servers in September, so they could be integrated ready for the truck's initial deployment in October.